We help your team work faster.
Imagine if your business could be more efficient while providing better customer service. CASEpeer makes this possible. Our cloud based software customized for personal injury law, optimizing your case management at every step.
Speed Up Document Creation
No more busywork. Upload custom letters, envelopes, and forms for lightning fast document creation. Building out templates is easy. Just use our comprehensive keyword dictionary to pull content into Word, right from CASEpeer.
Need help building templates? No problem. Our Client Success team is standing by.
Establish Consistent Workflows
Your attorneys and staff should always know what comes next. Eliminate guesswork and foster accountability with CASEplan, CASEpeer's custom task workflows. Set up automatic tasks to trigger based on case status and case age, or even prior to a client's birthday.
Automated tasks save time, and help law firms deliver consistent customer service.
See why law firms nationwide are choosing CASEpeer.
Automate Court Calendaring
CASEpeer integrates with Calendar Rules, so personal injury law firms nationwide can quicky and accurately calendar litigation deadlines. Do you know how much time it takes your paralegal to manually calendar deadlines surrounding a trial?
With CASEpeer and Calendar Rules, the events are created with a few clicks, and synced with your personal calendar application.
Ready-to-go Statute Reminders
CASEpeer comes preset with suggested statute dates for personal injury claims across the United States. Attorneys and staff working on a case will receive automatic reminders to review statutes after 30 days, and regularly throughout the duration of the claim.
Protect your reputation with CASEpeer's built-in statute notifications.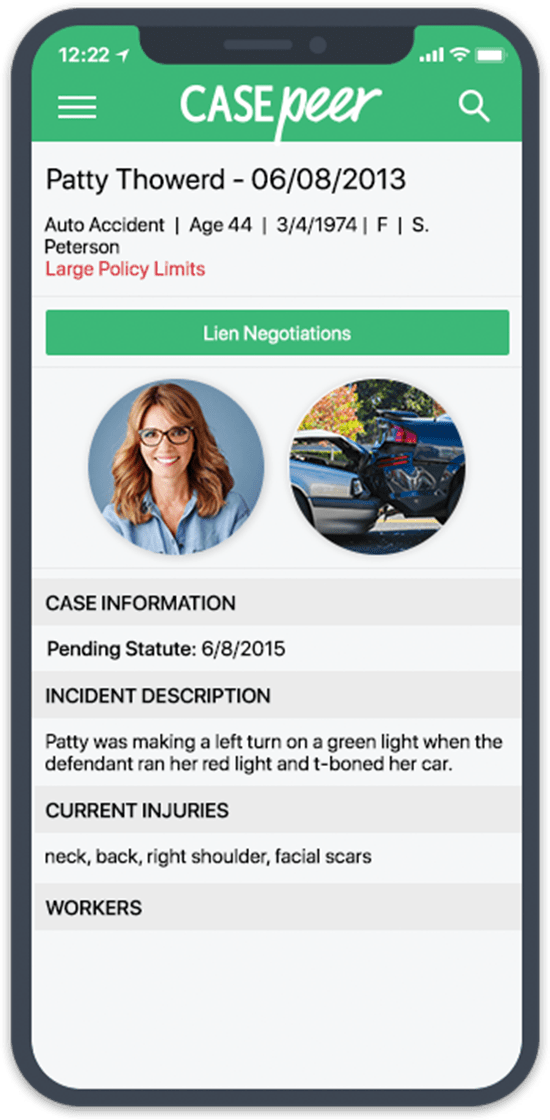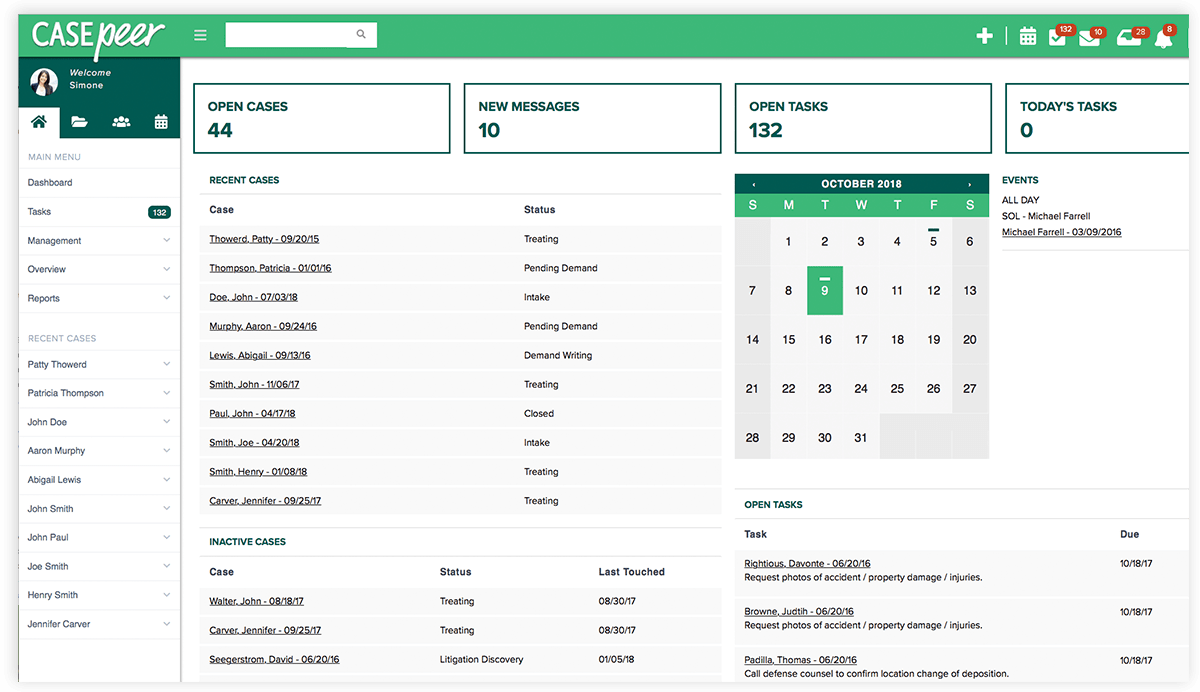 Supercharge your law firm today. We're here to help.