Adopt a growth strategy.
Every successful business is founded on smart decision making. CASEpeer's key performance indicators are uniquely tailored to personal injury and mass tort law firms. Set goals and analyze progress with our dedicated suite of reports and management tools.
Optimize Your Marketing Budget
With CASEpeer, law firms make more strategic marketing decisions. Do you know which of your referral sources brings in the most leads every month? Or which source delivers the most revenue? These answers can be just a click away.
CASEpeer provides transparency into conversion rates, intake team performance, cost per lead and other KPIs you need when reinvesting your marketing budget.
Identify and Resolve Bottlenecks
Gridlock costs your law firm time and money. CASEpeer's overview screens provide managers and administrators with a bird's-eye of every department. One case manager has too many cases in Pending Demand? No problem. Move files and assign tasks right from the report.
At CASEpeer, we know where personal injury claims can get held up, and designed tools to help your team stay ahead of the curve.
See why law firms nationwide are choosing CASEpeer.
Know Your High & Low Performers
Effectively managing a team is one of the greatest challenges of running a successful law firm. With CASEpeer, administrators have insight into the performance and productivity of their attorneys and staff.
Make better staffing decisions, reward your high performers, and foster accountability.
Maximize Profits
From the moment you start using CASEpeer, your law firm begins aggregating data on insurance companies, adjusters, health providers, and other contacts. This information helps law firms make more strategic decisions at every step of the negotiations process.
In addition to harnessing your historical data, CASEpeer reduces waste and limits human error from intake to settlement.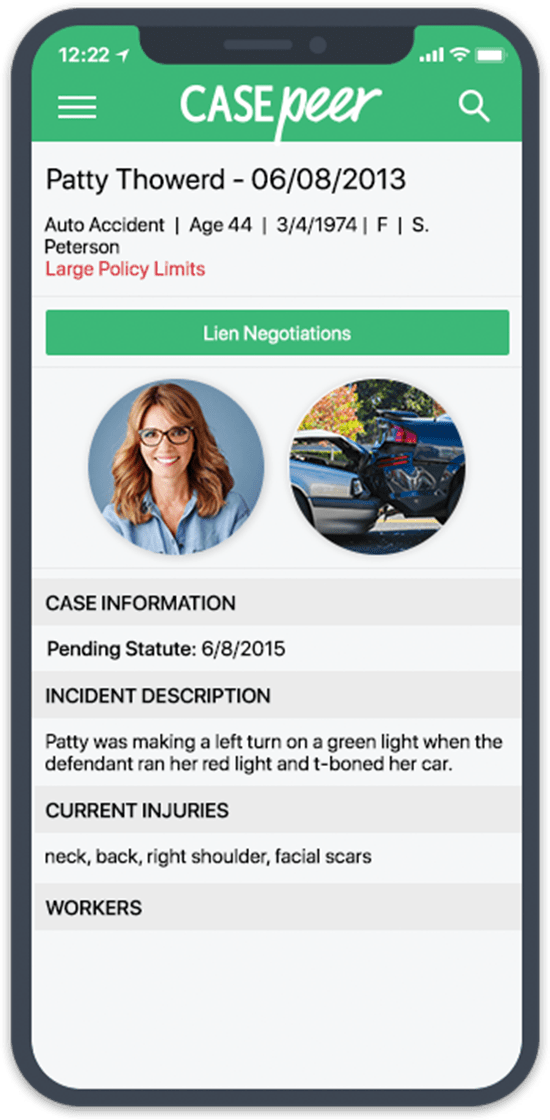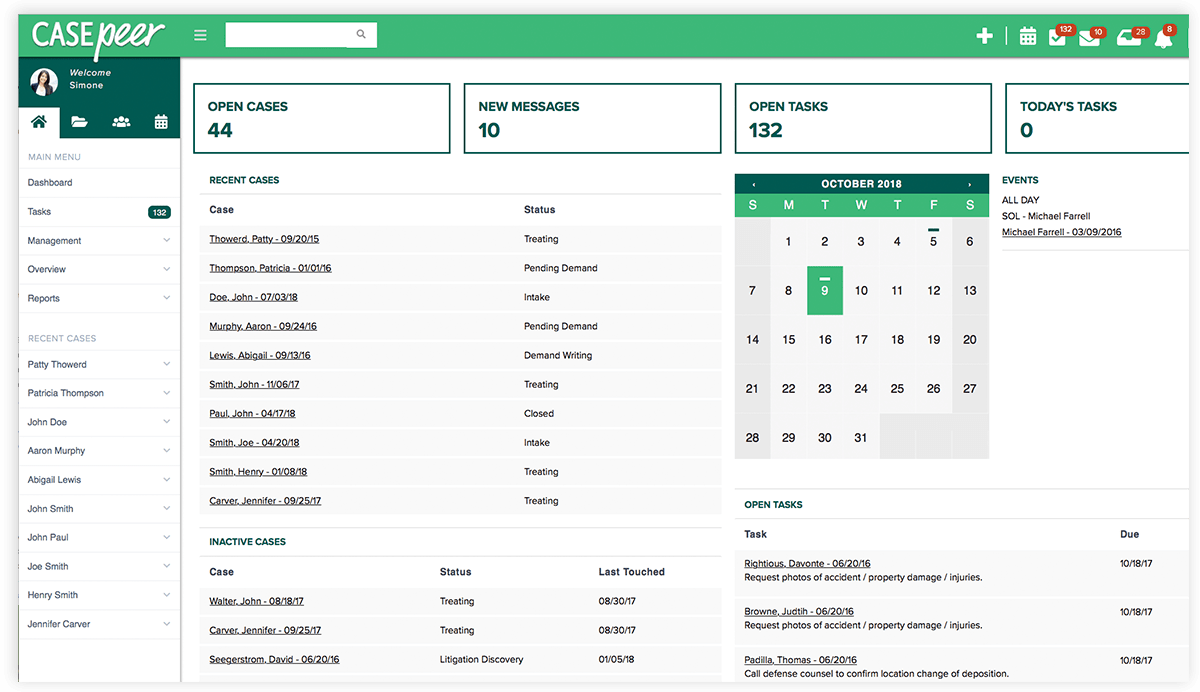 Supercharge your law firm today. We're here to help.