CASEpeer Advanced
Designed to grow with your firm.
CASEpeer's Advanced Tier empowers your law firm to scale with success. Leverage all of CASEpeer's features.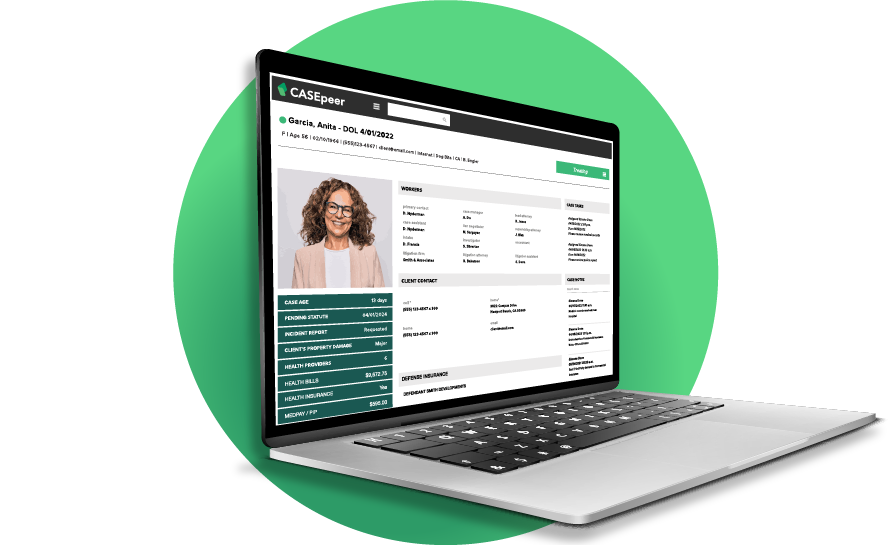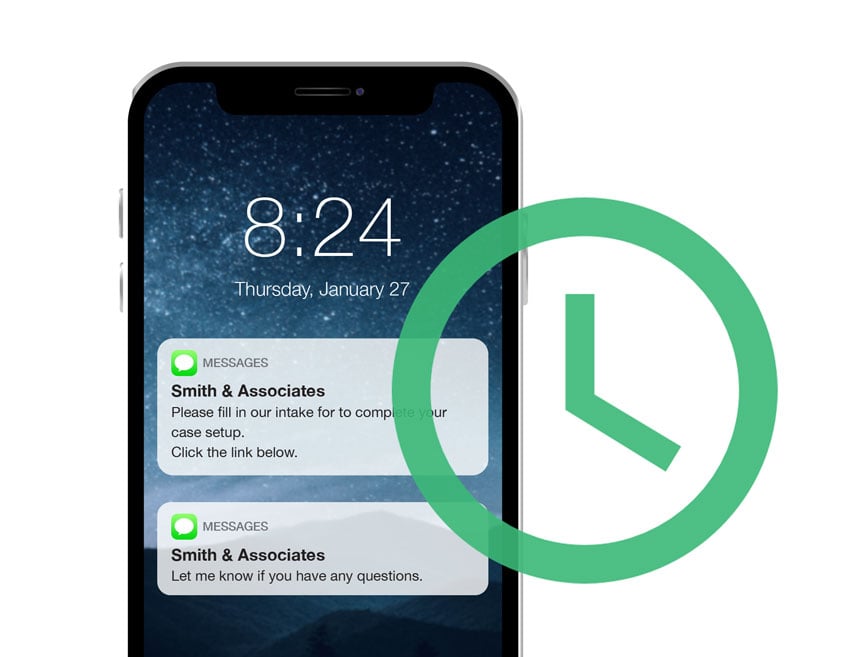 Text Scheduling
Enhance client communication with CASEpeer's text scheduling feature. Attorneys and staff can schedule a text to a client for a future date and time. Perfect for appointment reminders, check-ins, birthdays and so much more.
Schedule a text today for an appointment next week
No more scheduling a task to remind yourself to send a text
As always, texting can be limited with CASEpeer's permissions
Data Sync
CASEpeer's Data Sync enables you to report on your data in your business intelligence tool of choice. Firms will have access to deeper insights across operations, customer reporting, trend tracking, forecasting, and more. Data is updated nightly.
CASEpeer will sync a firm's data into an Amazon Web Services hosted S3 bucket
Firms can query data using Amazon Athena
Data sync can be utilized with the firm's favorite business intelligence tools including Tableau, Microsoft Power BI, and more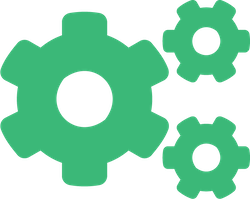 CASE MANAGEMENT WITH A GROWTH MINDSET
Incorporate the best case management tools to meet you where you are in your business journey.
Office Reporting Suite
CASEpeer's office reporting suite scales with your growing law firm. Turn on our powerful operations layer for insights into metrics across offices and teams. Compare performance across your organization, forecast fees, and limit attorneys and staff to view any report by their office or team.
Essential insights for firms with multiple offices or multi-state operations
Industry leading reporting permissions to make sure every individual at your firm can see only what they need to perform their responsibilities effectively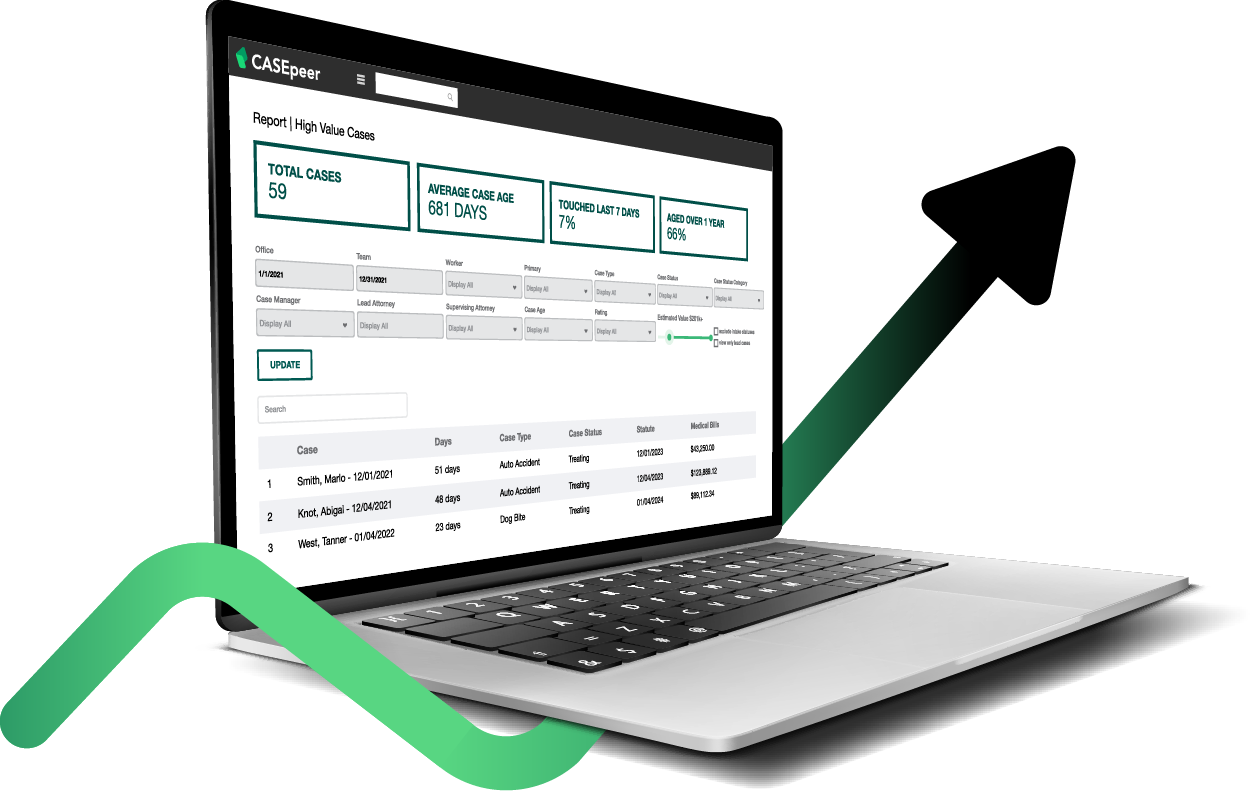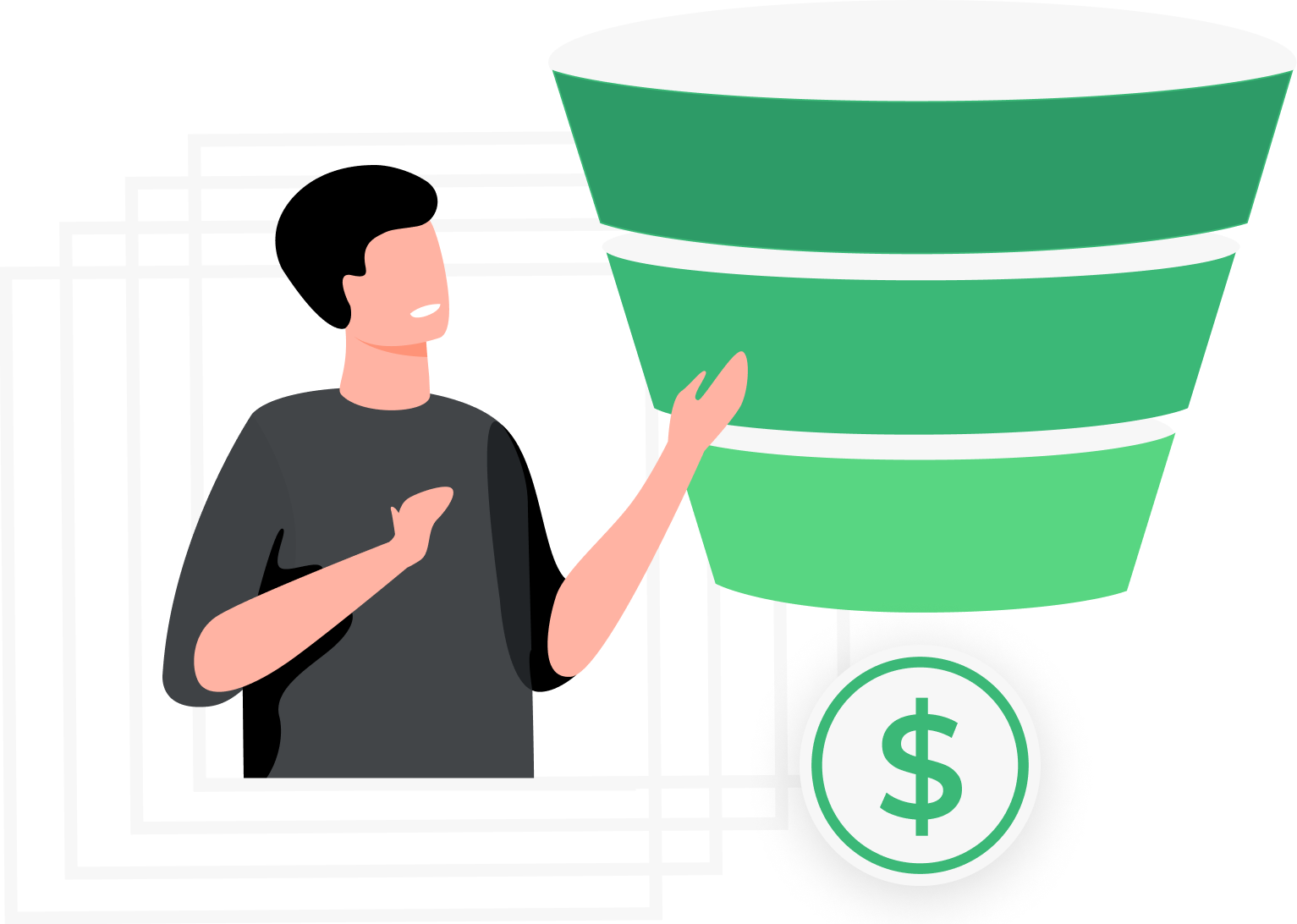 Intake Portal
CASEpeer's Intake Portal is an ideal expansion of our core intake management tools. The portal streamlines comprehensive case and client data collection, whether you are meeting with a new client in-person or over the phone. Law firms can also invite external investigators or intake specialists to complete intake packets for clients, without giving them access to CASEpeer.
An easy way to enter hundreds of data points for a new client
Secure portal to collaborate with external investigators and intake specialists to collect data, documents, and photos
Track pending intake packets, and review captured data before saving to the case
WHAT OUR CLIENTS SAY
Read testimonials
"CASEpeer allows for easy case management from beginning to end."
"CASEpeer is something that you can't afford not to have."
"It's user-friendly and doesn't require too much inside knowledge."