Meaningful Statistics.
Feedback is important to us. That's why we asked CASEpeer users to report on their experience using our case management system. The numbers speak for themselves, but we're also happy to put you in touch with an existing CASEpeer user.
94%MORE PRODUCTIVE
Over ninety-four percent of users say CASEpeer makes them more productive. Our case management tools emphasize collaboration and automation. In fact, CASEpeer users report saving an average of four hours per week. That adds up to 200 hours a year – per employee.
61%HIGHER REVENUE
Do you know if your attorneys are maximizing the potential of every case? With CASEpeer, law firms can monitor negotiations across the firm, securing better settlements faster. Over sixty percent of law firms using CASEpeer say our tools have helped them increase revenue.
See why law firms nationwide are choosing CASEpeer.
84%IMPROVED SERVICE
More than even before, your law firm depends on positive client reviews. Overwhelmingly, CASEpeer users report our tools help them provide better customer service. That means happier clients, and happier staff, as your team manages a growing case load.
47%BETTER MARKETING
With CASEpeer, law firms can identify high or low performing campaigns, see their costs per lead, and analyze reporting on rejected or dropped cases. Almost half of CASEpeer users say we help them make better marketing decisions. Harness the power of your data for better decision making.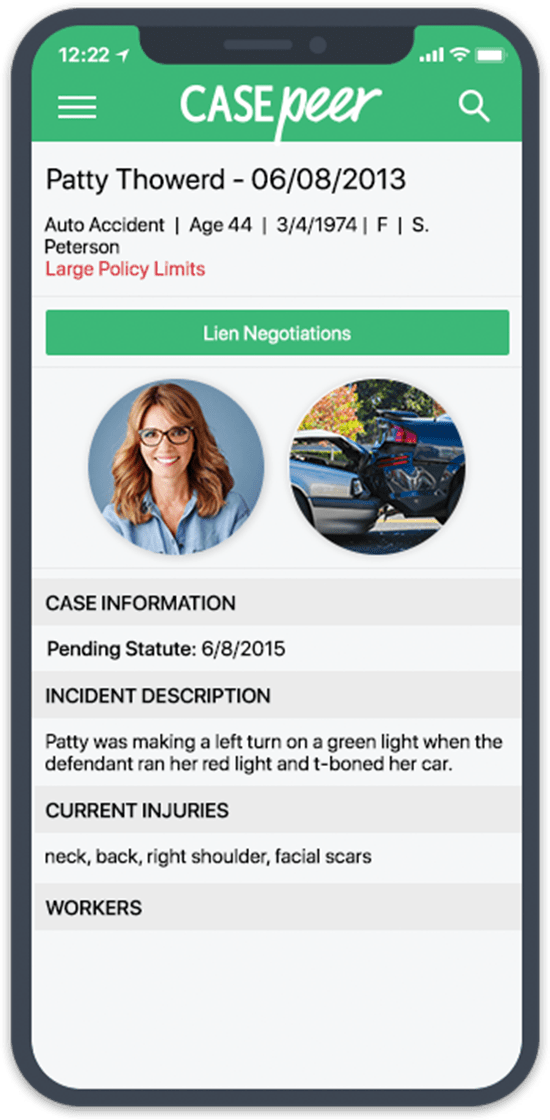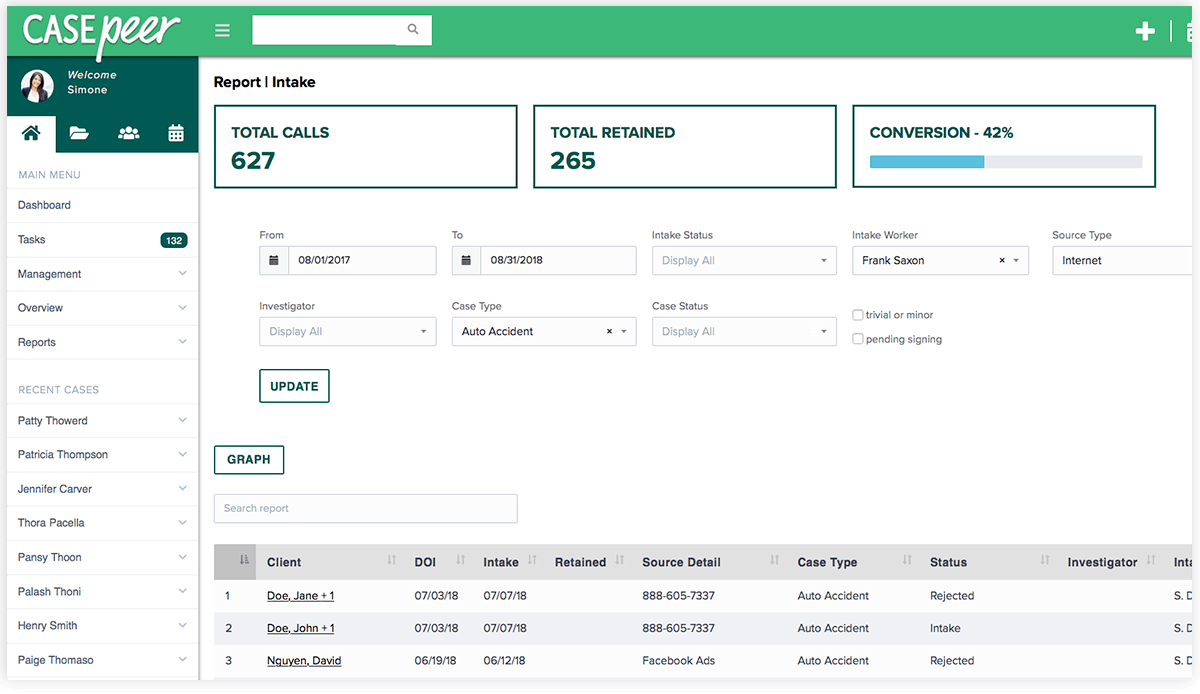 Supercharge your law firm today. We're here to help.