attorneys
LinkedIn Etiquette for Lawyers
Believe it or not, your LinkedIn profile can have a huge impact on your professional life. LinkedIn is the most popular social media platform for lawyers. Read more...
---
Believe it or not, your LinkedIn profile can have a massive impact on your professional life.
LinkedIn is the most popular social media platform for lawyers, with as many as 95% of lawyers holding a profile.
As a result, LinkedIn is a crucial tool for networking and referrals for both tenured and younger lawyers.
Still, there's a major difference between having a LinkedIn profile and knowing how to leverage your social media presence effectively.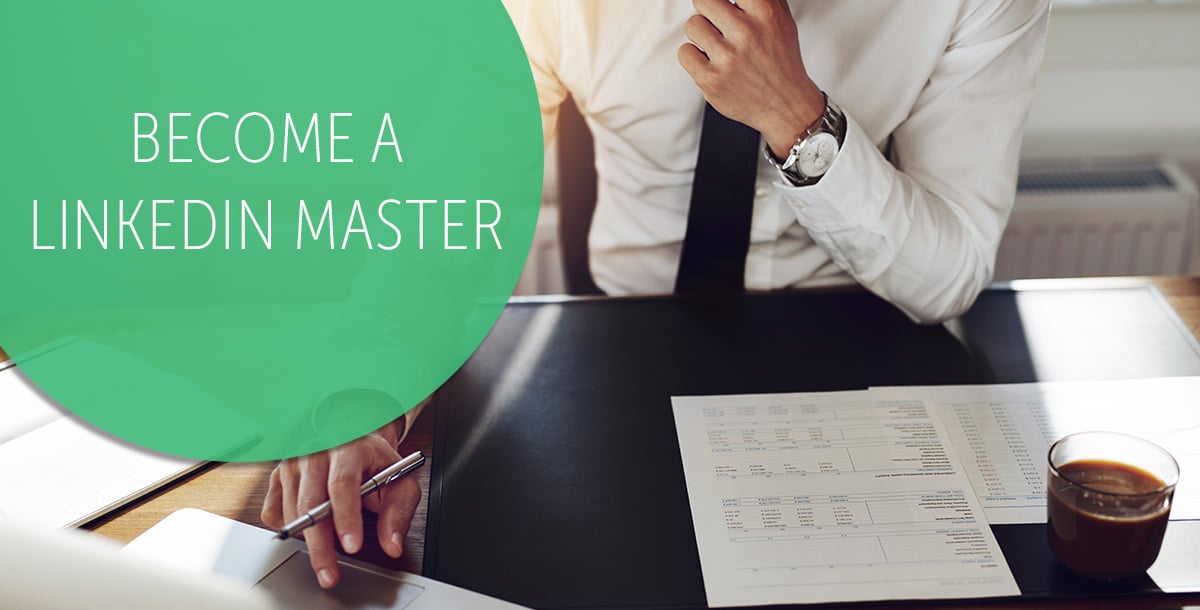 LinkedIn for Lawyers: Etiquette and Best practices
To take your profile to the next level, follow these tips and tricks.
Choose a Professional Profile Picture
This should go without saying, but you would be surprised at how many professionals post amateur photos of themselves on their LinkedIn profiles. In fact, research shows that profiles with headshots are 14 times more likely to be viewed than without them.
Consider your profile picture as part of your brand. Some things to avoid in your profile picture are:
Cropped photos from parties or other social gatherings (especially ones containing alcohol)
Photos with weapons
Photos with your family
Old images that do not look like you now
Think about the impression you want to make on other attorneys, and choose a photo accordingly. Choose a picture that accurately represents the image you want to project to colleagues, connections, and prospective clients.
Write a Strong Headline and About Section
Headlines are a quick, simple way to draw attention to your profile and make yourself stand out. Your profile's headline can provide additional visibility for both career opportunities and business growth.
Draw people into your profile by writing a strong, attention-grabbing headline. Be specific.
Anyone can be an "Attorney at XYZ Law Firm," but not everyone can be an "IP, Cyber Law & Commercial Law Specialist."
Regularly Update Your Profile
People looking at your profile want to know what you're doing now. Update your LinkedIn profile every time something significant happens — you get an award, receive a promotion, or get involved in a new volunteer opportunity.
If you blog, share your new blog posts on your LinkedIn profile. The more activity you have, the more your connections will see and the more memorable you become.
Some good ways to keep your profile updated and engaged with your audience are:
Write content around personal injury law
Shout out your coworkers and connections
Post regular status updates
Comment on legal trends and cases
Share videos and photos
Here's a great example of content that engages with your audience in an authentic, organic way: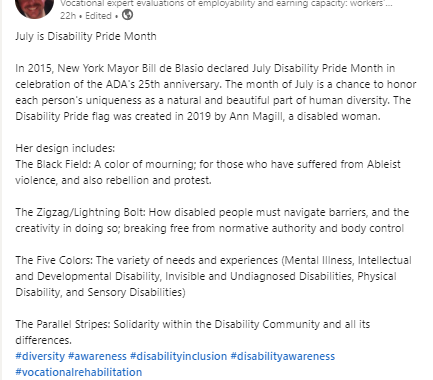 Cover Your Legal Bases
Keep in mind the Rules of Professional Conduct when promoting yourself on LinkedIn. Check your state's restrictions on how you can talk about specializations, as this will affect how you deal with endorsements and recommendations.
Be sure to review recommendations and endorsements from others and make sure they comply with your state's rules.
In addition, make sure that:
Your profile is public
Your full name is visible to all connections
People are notified when you're mentioned or in the news
Keep Connecting
Don't stop reaching out to people after your first few connections. LinkedIn does a good job of suggesting connections for you to add, but you can also add your contacts from email or phone. When you meet someone at a conference or an event you feel could be a valuable contact, add them on LinkedIn! You never know how you two could connect in the future.
Personalize your connection requests
Research shows that personalized LinkedIn requests have a higher connection rate than non-personalized (or generic) connection requests. Instead of using the default invitation LinkedIn offers, take time to research your new LinkedIn connections and draft personalized notes that talk about their professional achievements, interests, or other notable aspects of their profile.
Send Welcome Messages
Part of building relationships via your social media profiles includes consistent communication. Start by sending a short, friendly 'thank you' message once your request is accepted and engage with them.
Whether you're complimenting them on a recent promotion or accomplishment or commenting on their most recent post, building your relationships and network will start with one conversation at a time.
See who looks at your profile
By checking who looks at your LinkedIn profile, you can see prospects that have shown an interest in you. Sometimes, you'll see prospects that looked at your profile but didn't connect -- if this happens, reach out to them if you feel they're a good connection for you, and personalize your message like normal.
Grow your professional network with LinkedIn
Following these tips will put you on the right track to making your LinkedIn the best it can be. You will be more visible, more connected, and if you continue doing it right, you could have more clients. Do not underestimate the power of LinkedIn!
Whether you've been on LinkedIn for decades or you're beginning to establish your presence, social media is a powerful tool for both building your brand and promoting your services.
Learn more about social media and marketing for your personal injury law firm in our guide to personal injury email marketing.
---
CASEpeer is a legal case management software designed for personal injury attorneys. We are dedicated to helping law firms grow. Follow our blog for more legal marketing tips and other practice management advice.
For more information about CASEpeer and our features, click here.