Calendar
Keeping track of deadlines is crucial for any law firm. CASEpeer's powerful calendar tools keep your attorneys and staff on track.
Case and User Calendars
Your CASEpeer user calendar displays individual tasks, meetings, and deadlines across your case load. Case related events have quick links to the necessary file. When reviewing a specific file, check out the case calendar populated with all associated events.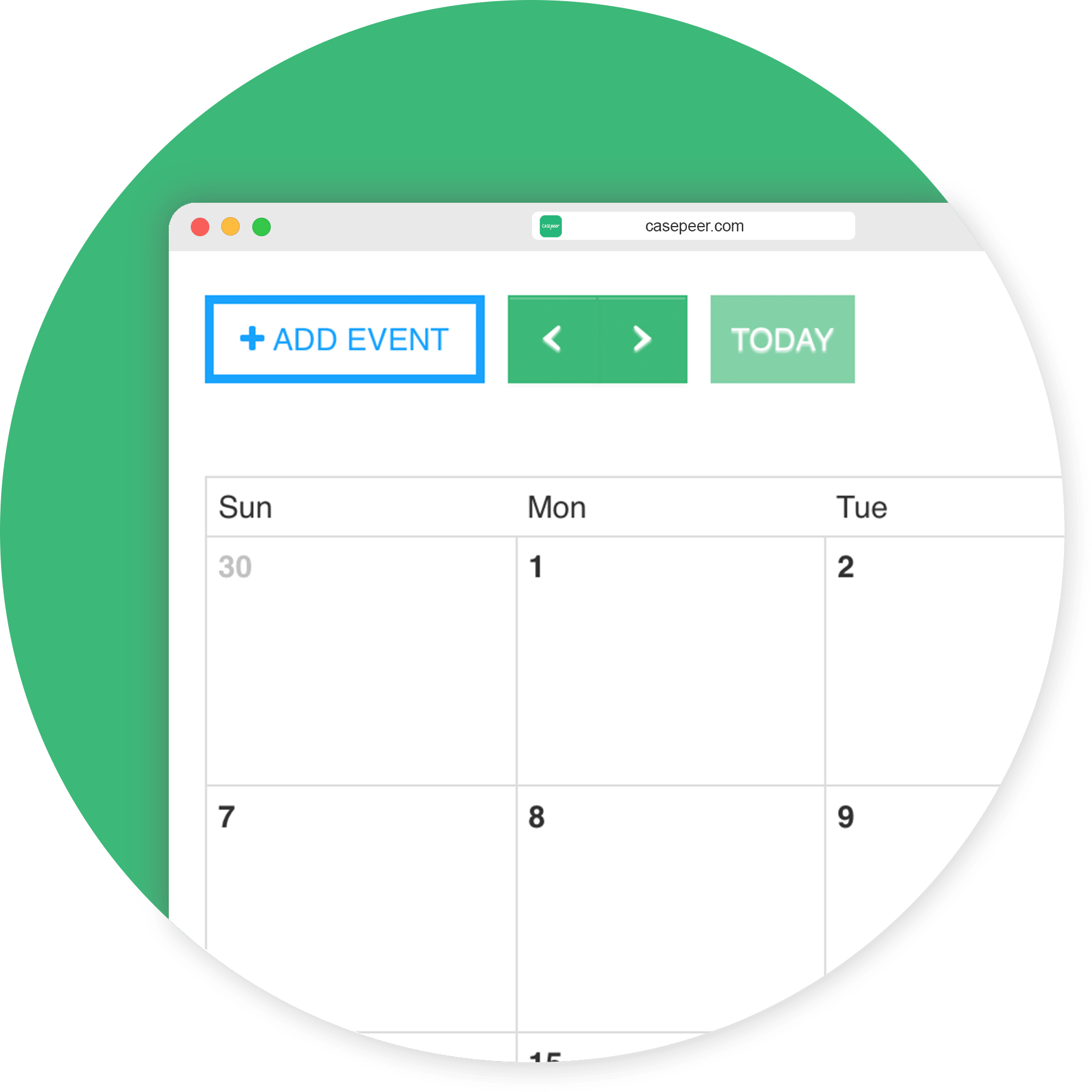 Sync Your Calendar
Sync CASEpeer to your calendar of choice. Whether you use Google, Outlook, Office 365, or Exchange – we have you covered. Meetings, deadlines, events, and tasks will automatically populate, so you can manage your day effectively.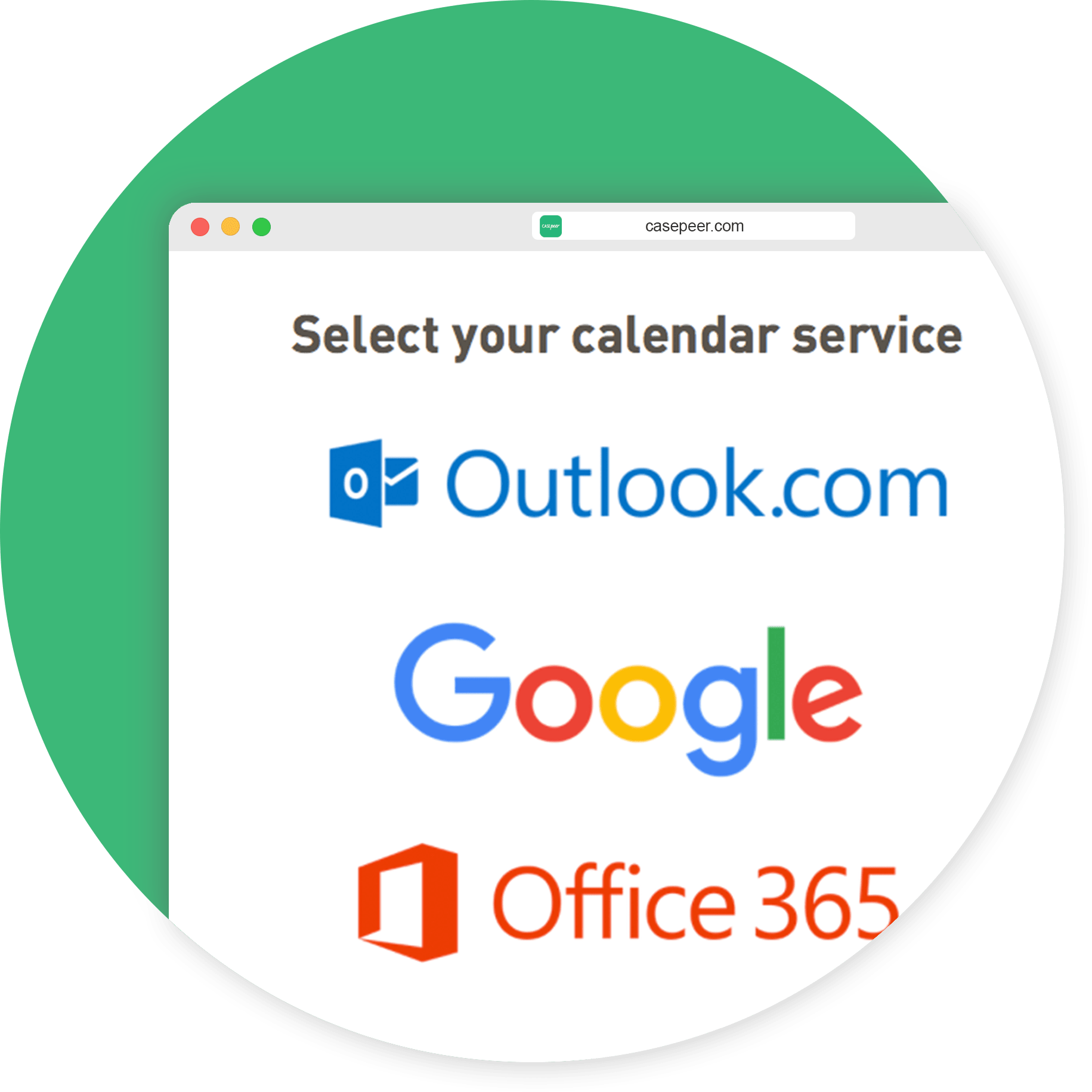 See why law firms nationwide are choosing CASEpeer.
Calendar Rules Integration
Keep track of litigation deadlines and events with Calendar Rules. Calendar Rules integrates seamlessly with CASEpeer, empowering teams to work faster and smarter. Automatically calculate important dates based on jurisdiction.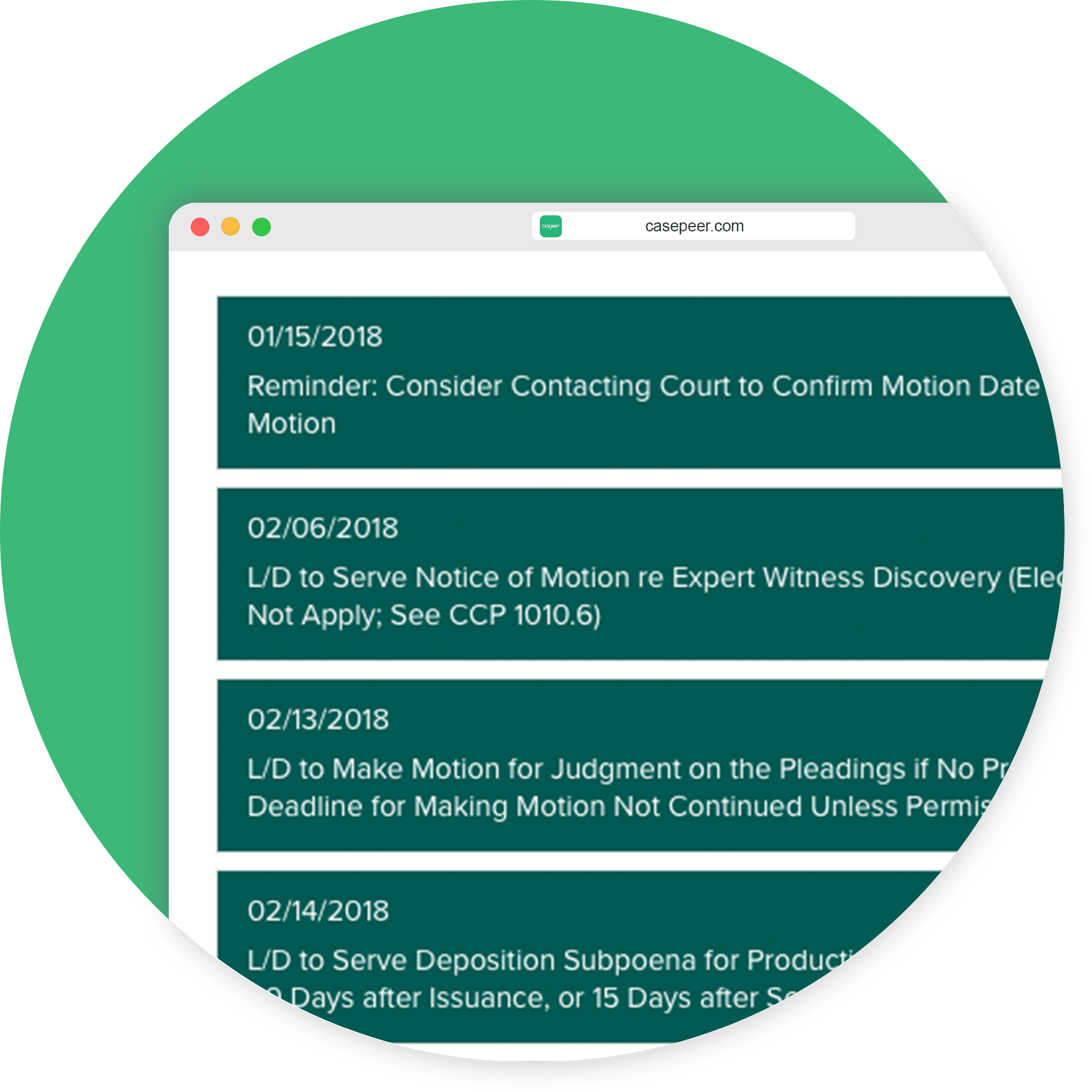 Legal Deadline Calculator
Our legal deadline calculator enables attorneys and staff to discern important dates quickly. Adjust the calculation by trigger date, holidays, weekends, and more to ensure accuracy of every date, every time.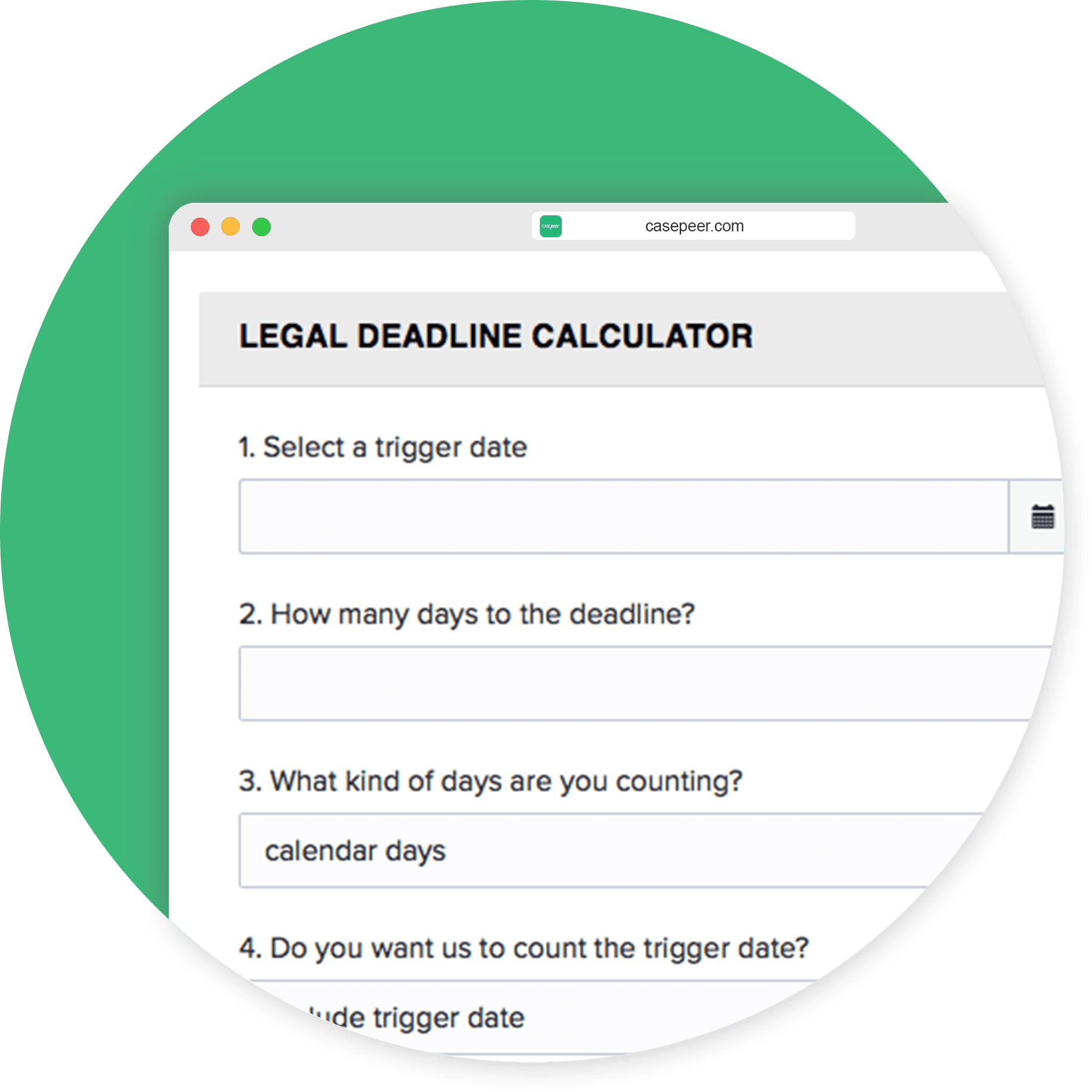 Supercharge your law firm today. We're here to help.