Costs
Never lose track of your costs on a case again. With CASEpeer, law firms can track every out-of-pocket expense, dates, and payment methods. Check requests can be made directly from a case, pre-populating with payee information from your existing contacts.
Track All Costs In Every Case
Don't let another cost slip through the cracks. When a case is resolved, every law firm wants to ensure they will be properly reimbursed for out-of-pocket expenses. CASEpeer makes it easy to track costs throughout your case. Law firms can void or update costs as necessary and document the check or credit card used for each payment.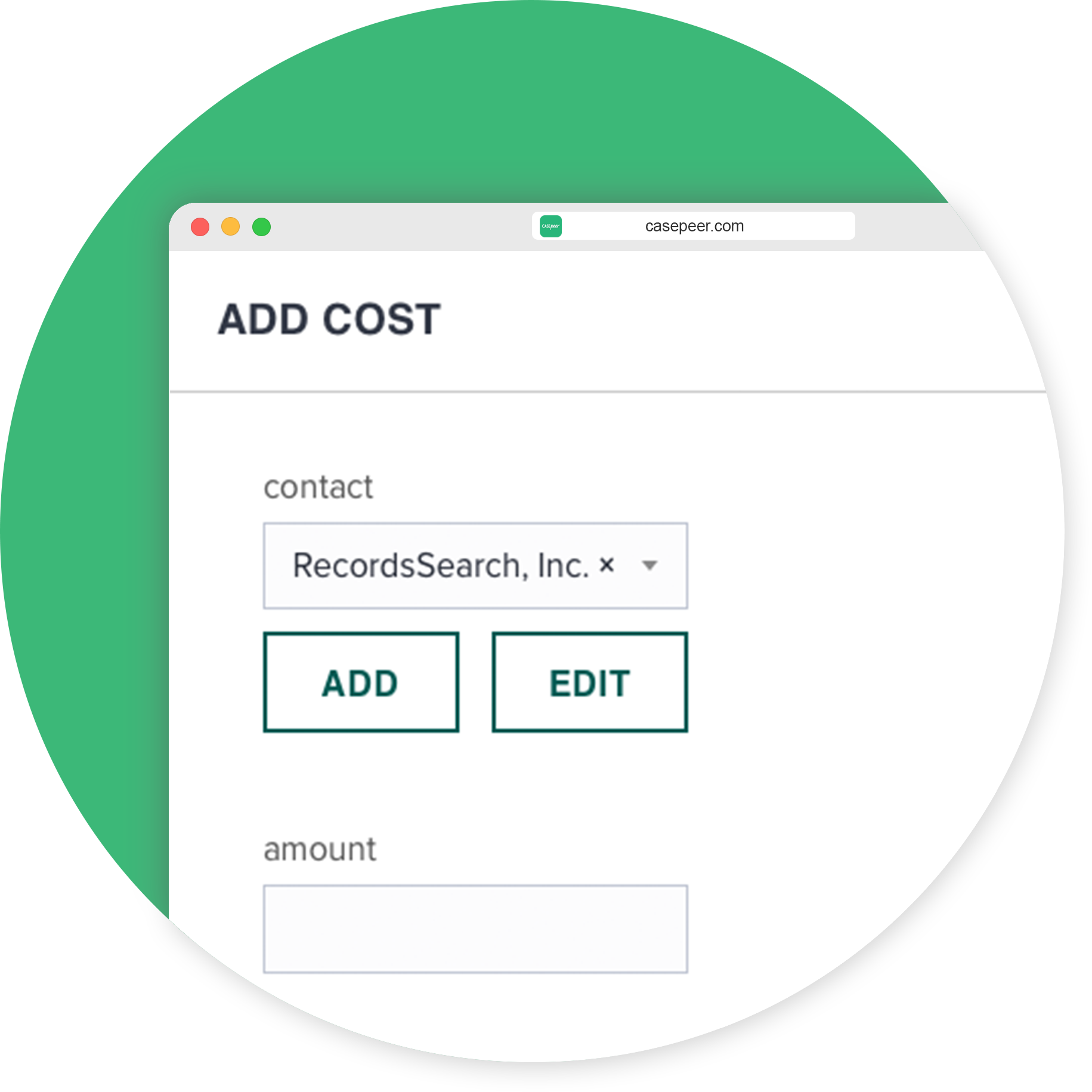 Streamline Cost Requests
Accountants love CASEpeer too. No more emailing requests when a check is required to order a police report. Check requests can be generated directly from a case, with the payee information populating from firm contacts. Requests collect in an accounting screen, where they can be processed in batches.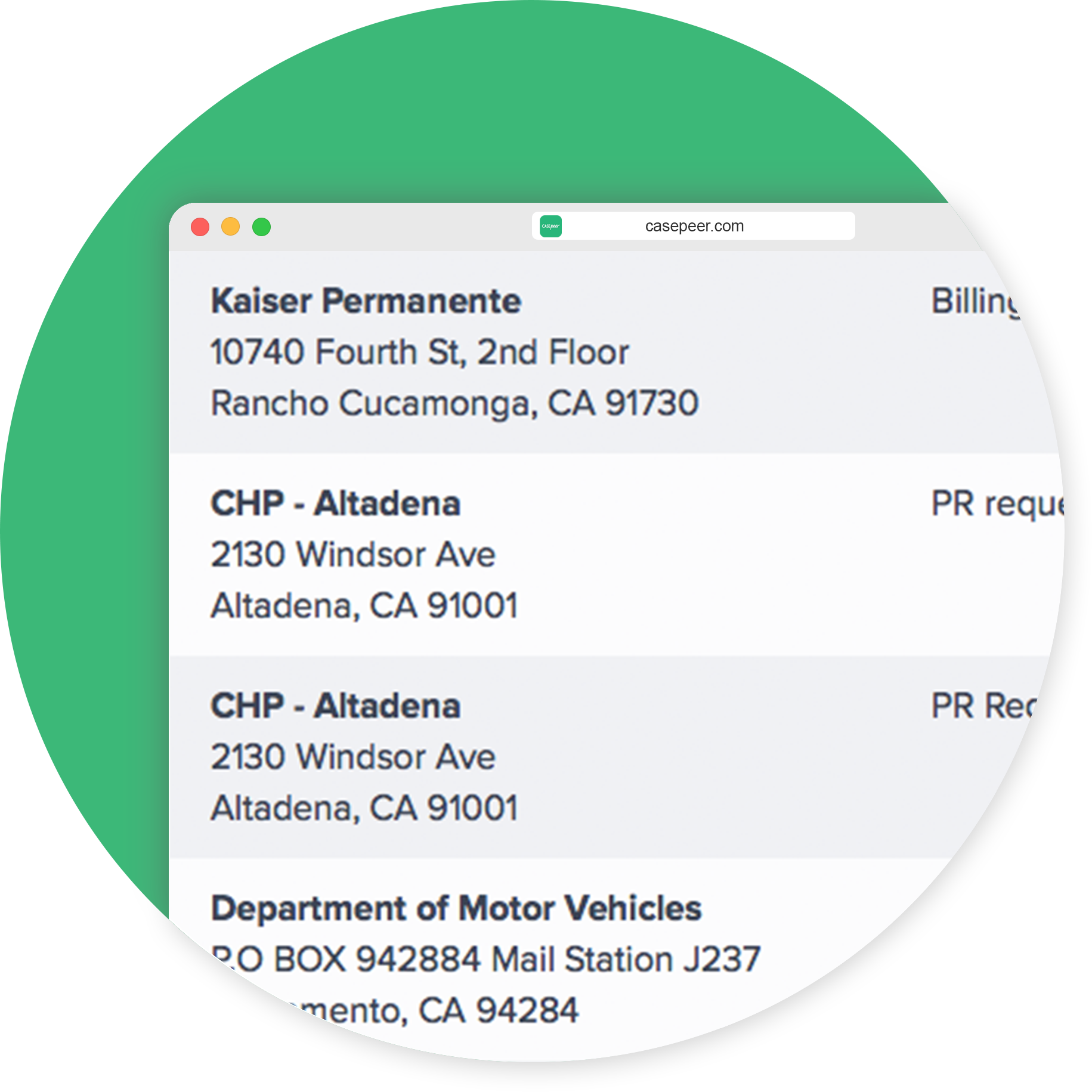 See why law firms nationwide are choosing CASEpeer.
Easy Export
From our firm wide costs reports, law firms can export the data to a CSV or Excel file. This makes it easy to transfer records to your accounting system.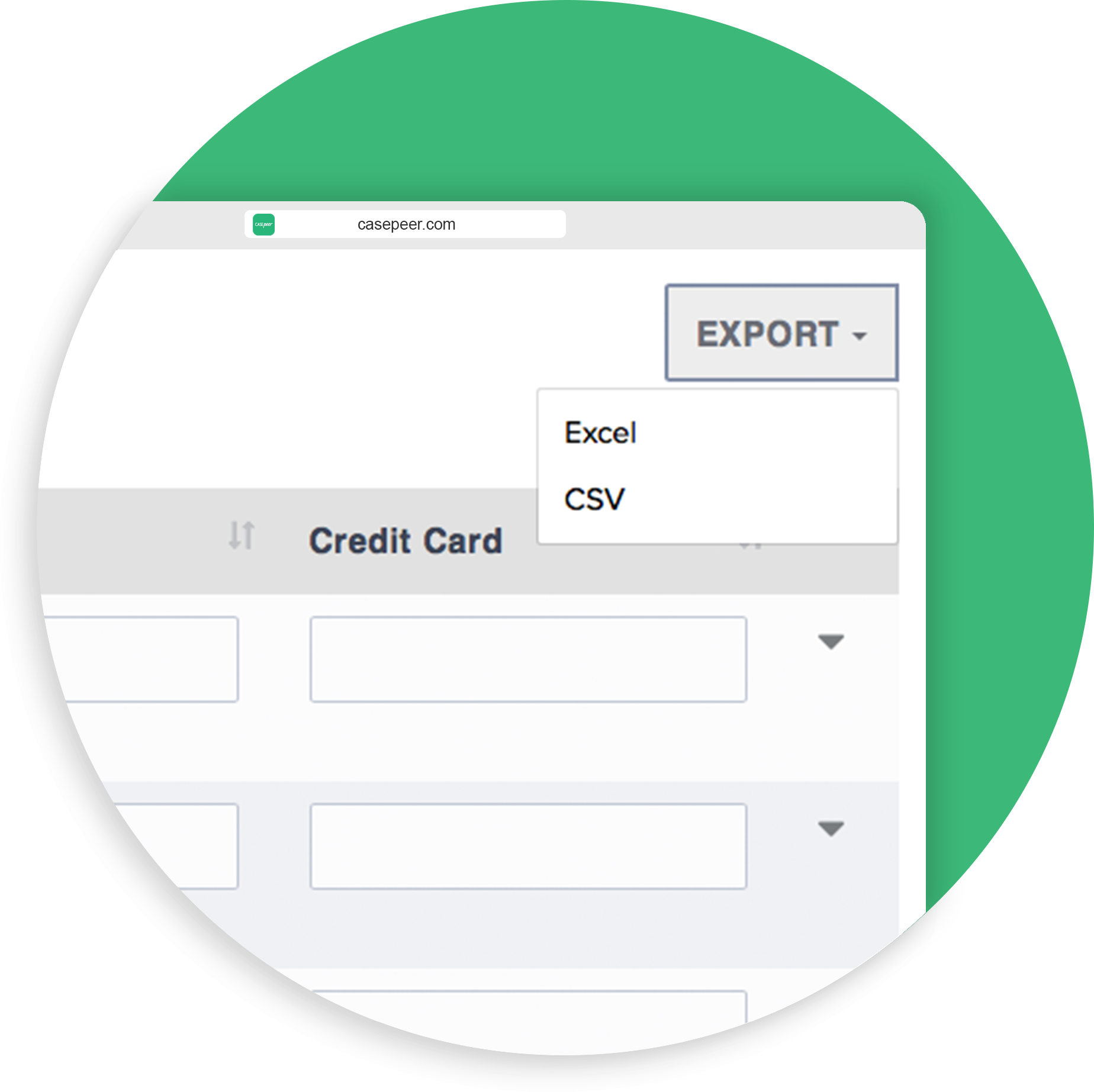 Supercharge your law firm today. We're here to help.