Documents
All the documents related to a case stored in one place. Indexed by type, your files have never looked so neat. Generate correspondence and forms with a single click, pre-populated with the meaningful data that keeps your firm running.
Automated Letter Generation
Is your staff still manually typing up frequent correspondence? CASEpeer uses information already entered on a case to automatically populate your letters, forms, and envelopes. Upload your custom templates, and generate correspondence with a single click.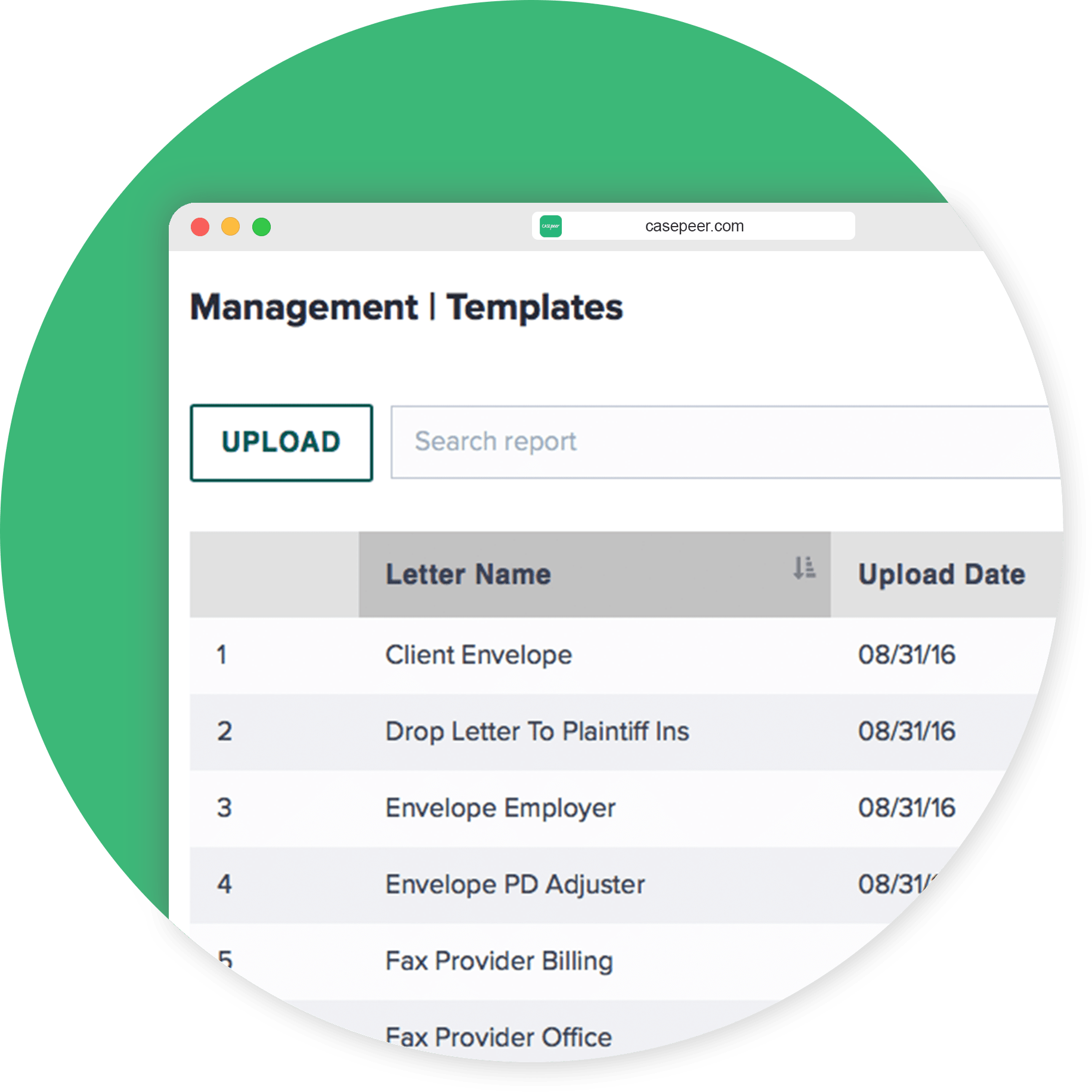 Intuitive Document Organization
Documents on every case are organized by category. Users can read through files on the go, without downloading them to a computer or device. Stored documents are searchable firm wide, saving your staff time when tracking something down.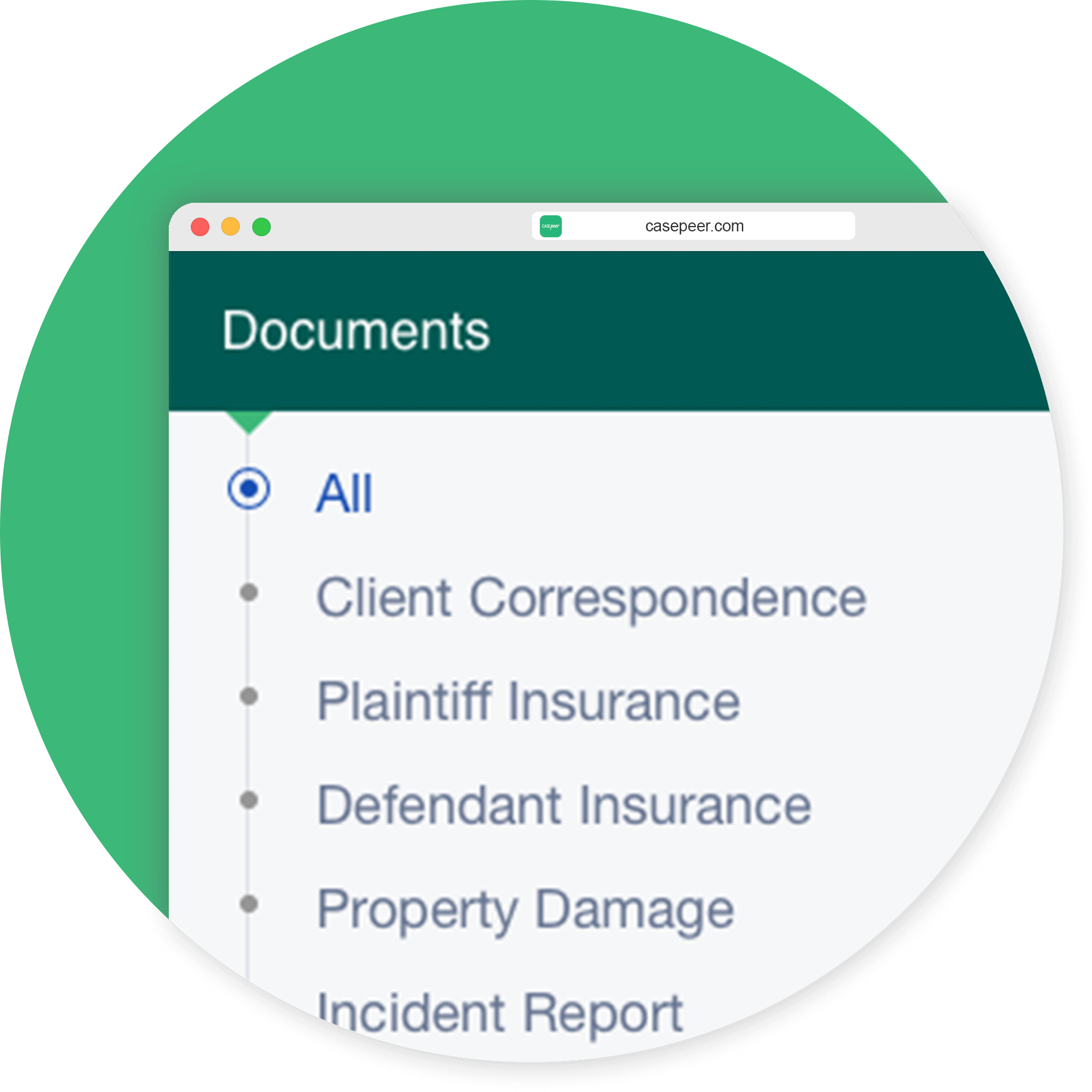 See why law firms nationwide are choosing CASEpeer.
Custom Document Shortcuts
We know there are some documents you review more often than others. Imagine if you could create a shortcut to view the police report on the home tab of a case, or the medical records on the medical treatment tab. Easily read through files while you're thinking about them, without navigating to another page.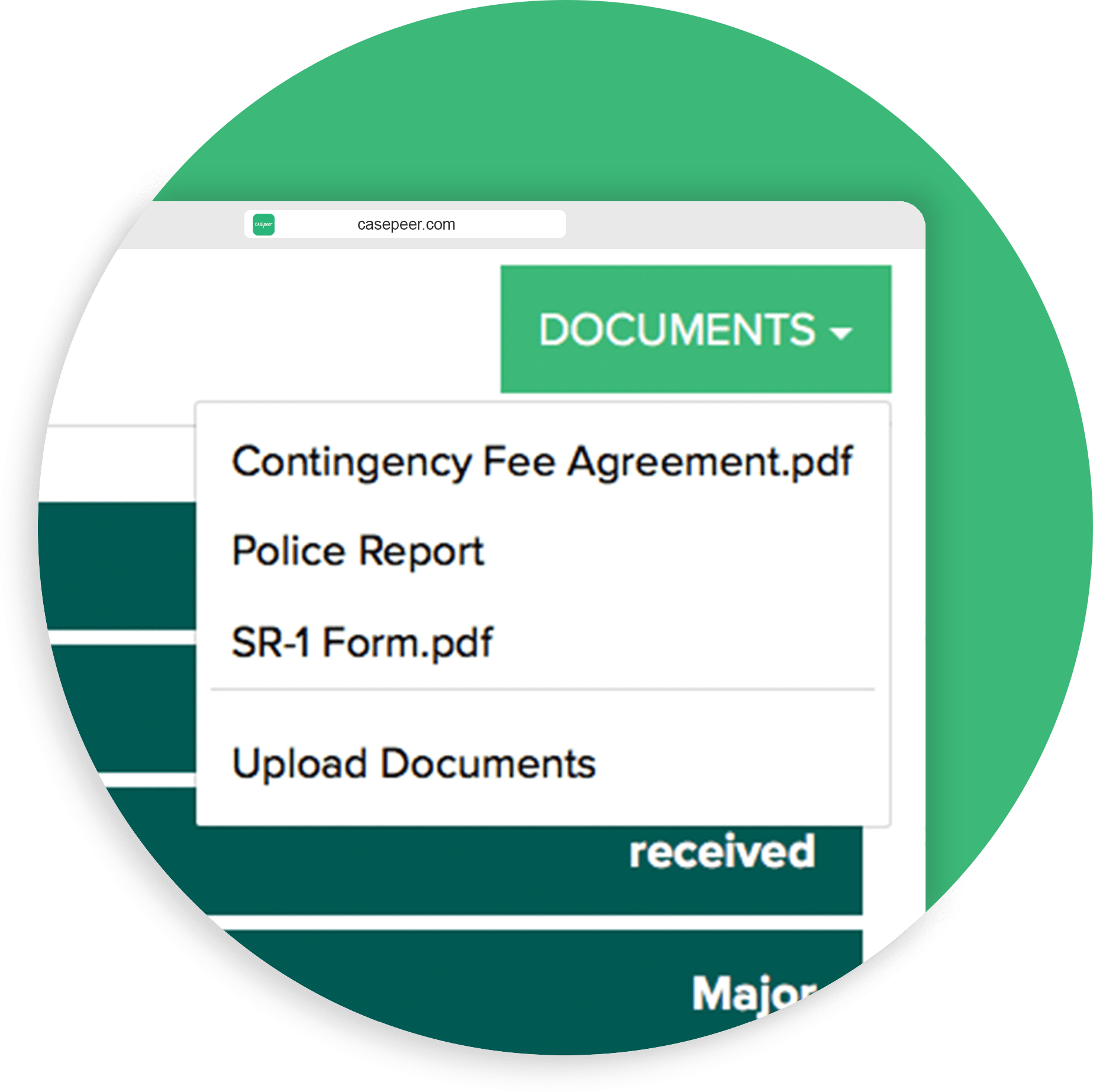 Supercharge your law firm today. We're here to help.