Intake
Never lose track of another lead with our intake management tools. Our new client window helps collect all important details from accident type, to referral source, to an injury checklist. Prioritize follow-ups and effectively evaluate high value leads.
Track Your Leads
From the initial intake until a client is retained, CASEpeer provides your law firm with the tools to track and convert potential leads.
The intake management screen helps your attorneys proactively stay on top of leads. We make it easy to transition a lead to a retained lead. Get your new client intake process on track with CASEpeer's suite of dedicated features.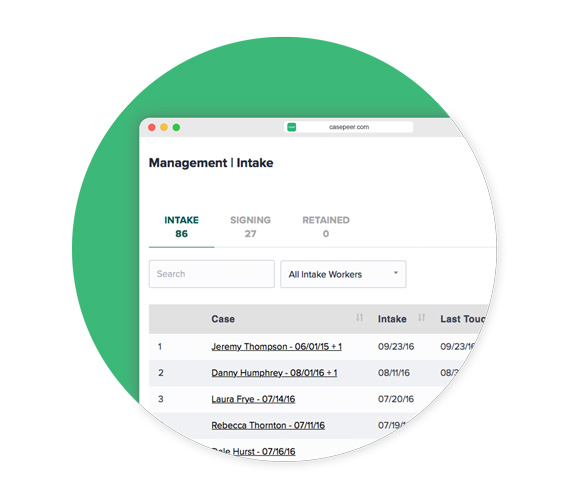 Comprehensive Intake Window
CASEpeer's new client window gives you the freedom to include as much or as little information as you want for each new lead. Collect all the data necessary for your firm to properly evaluate the case.
The intake form covers everything including case type, date of incident, lead contact details, referral source, incident address, and an injury checklist. CASEpeer helps establish better intake habits, leaving no lead overlooked.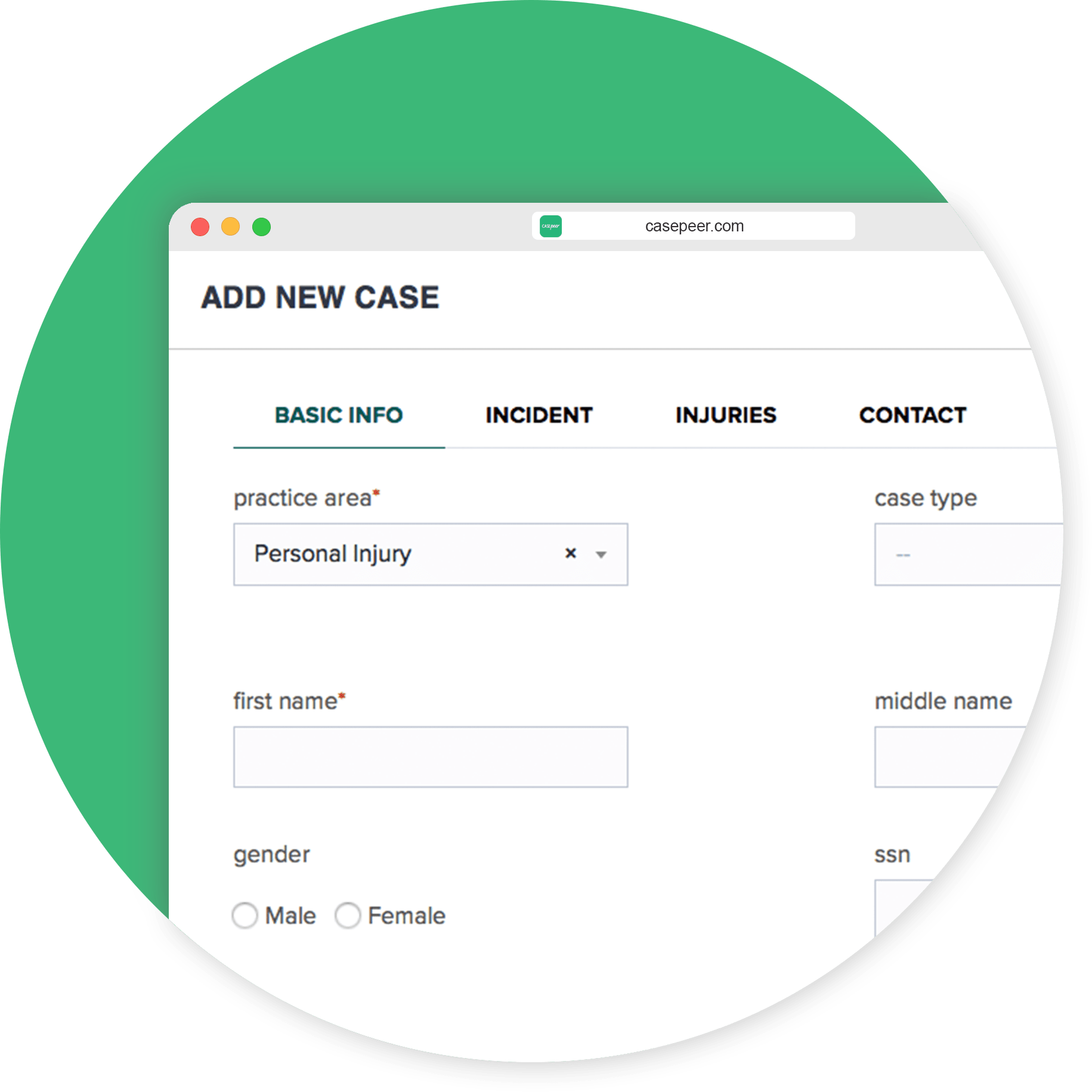 See why law firms nationwide are choosing CASEpeer.
Share Information Across Linked Cases
CASEpeer anticipates where your team may do double work. When creating a case involving multiple injured parties, use our "create linked" option to accelerate the intake process.
Linked cases allow attorneys and staff to manage each client's individual needs while sharing incident details and other information. Improve your client services with CASEpeer.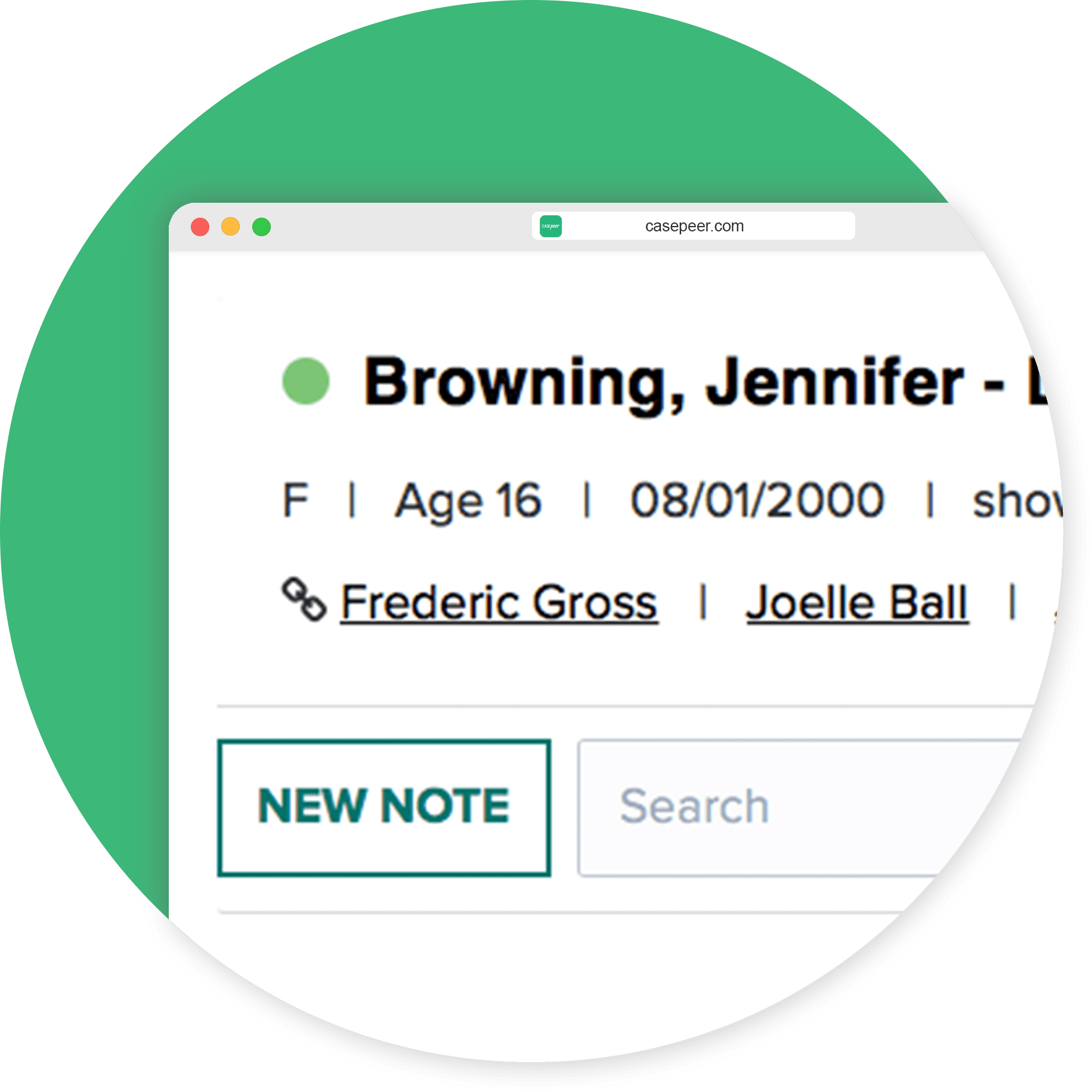 Powerful Reports
The data collected by your intake team can help you make strategic business decisions. Our reports help law firms track everything from conversion rates to which marketing campaigns are bringing in the most leads.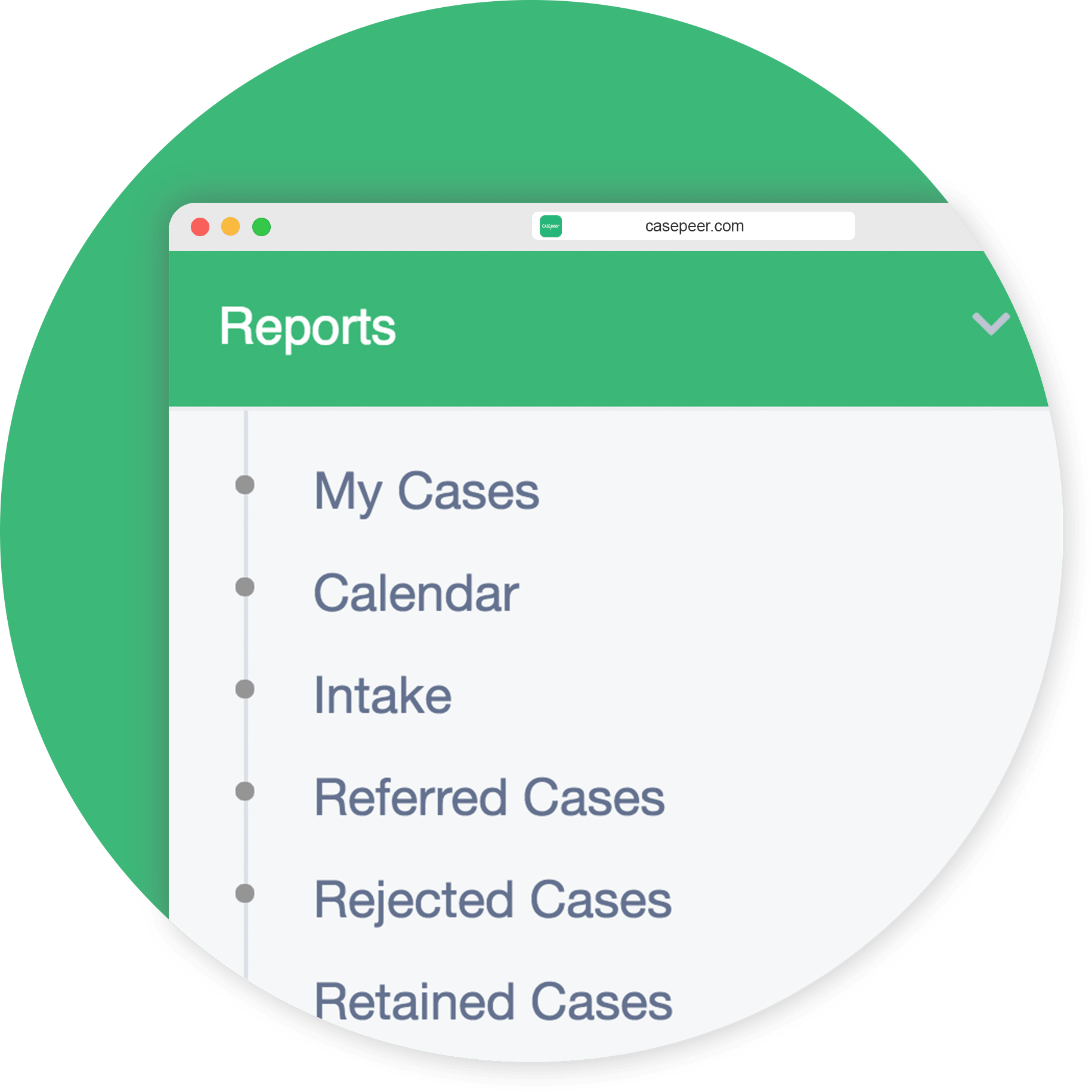 Supercharge your law firm today. We're here to help.