Litigation
From court to mediation, your files are with you wherever you go. Our comprehensive litigation tools mean no more missed deadlines. Discovery management and expert witness tracking keep your team on the path to a successful verdict.
Keep Track Of Deadlines
Add litigation events and track important service related dates for your defendants. Events will populate on the case calendar, and on the calendar of the employees assigned to it.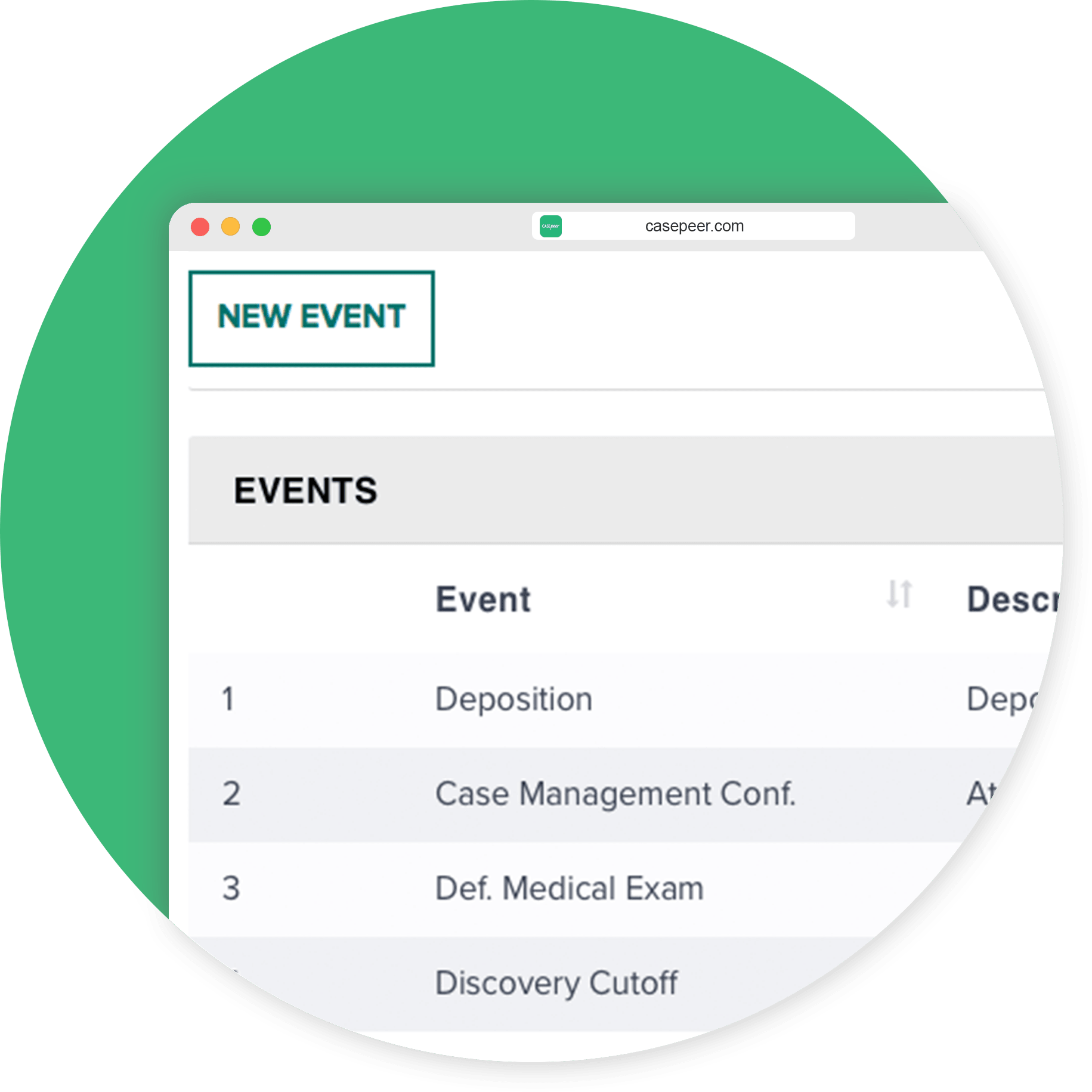 Discovery Tools
Finally, a tool to effectively manage discovery requests and responses. Track due dates, extensions, methods of delivery, and more. For a firm wide view, go to the discovery management screen to see requests pending across all cases.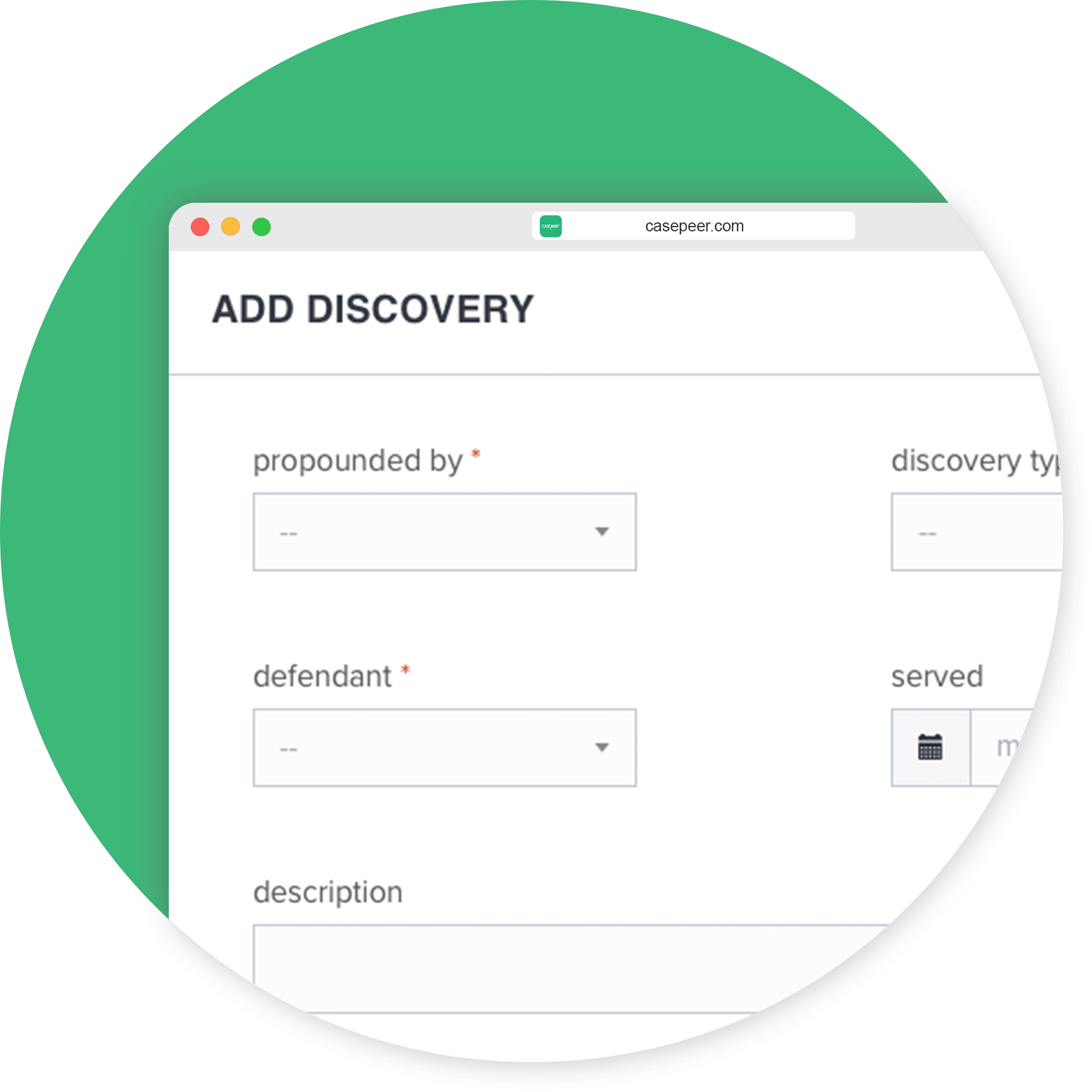 See why law firms nationwide are choosing CASEpeer.
Expert Witnesses
CASEpeer lets you track the expert witnesses used on a case. Track data on these contacts for use throughout your law firm's files including expert specialty, testimony fee, and hourly rate.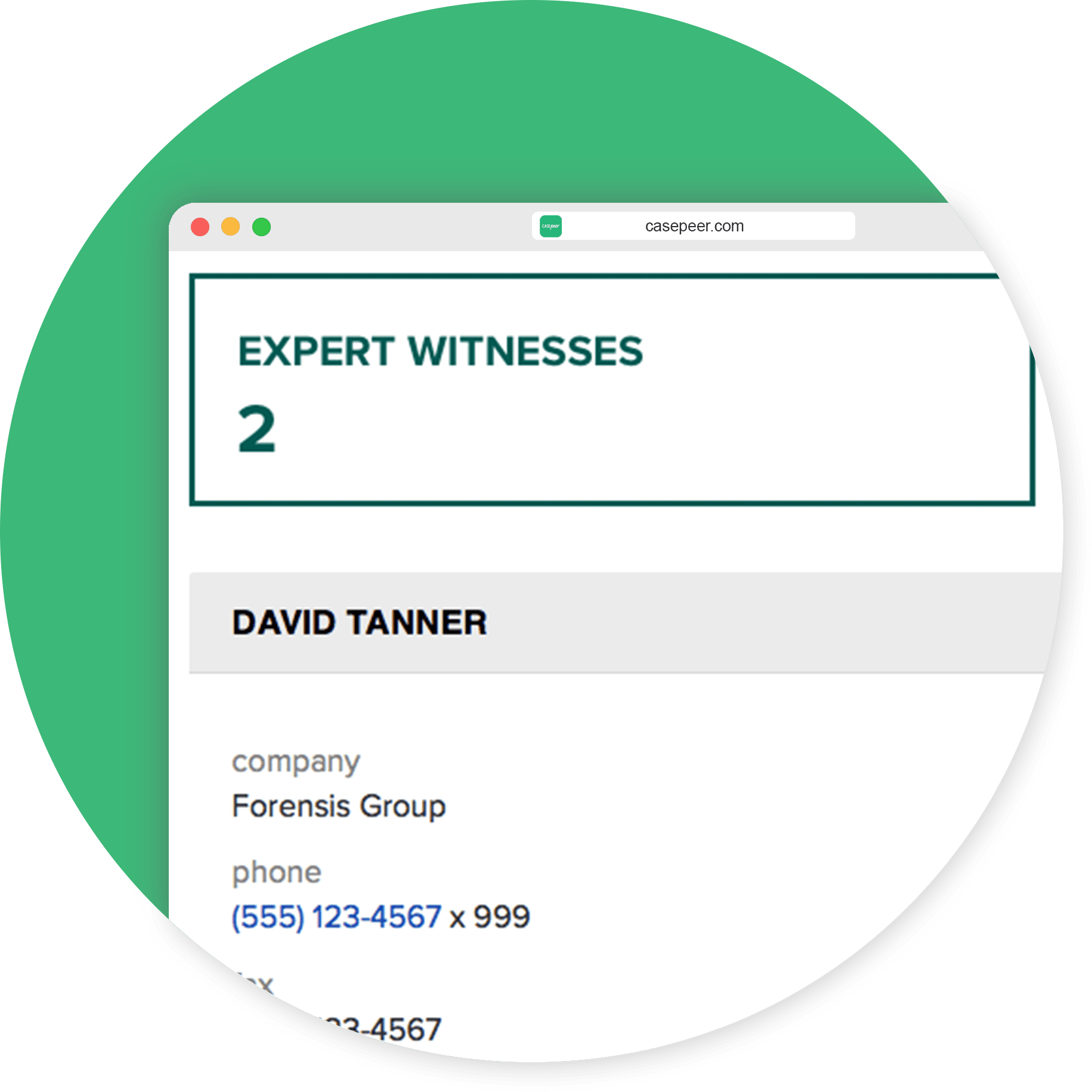 Track Meaningful Relationships
It's likely that your law firm comes across many of the same people over the years. With CASEpeer, you can track your case history with judges, mediators, expert witnesses, and more. This insight into your rolodex will benefit your practice at every turn.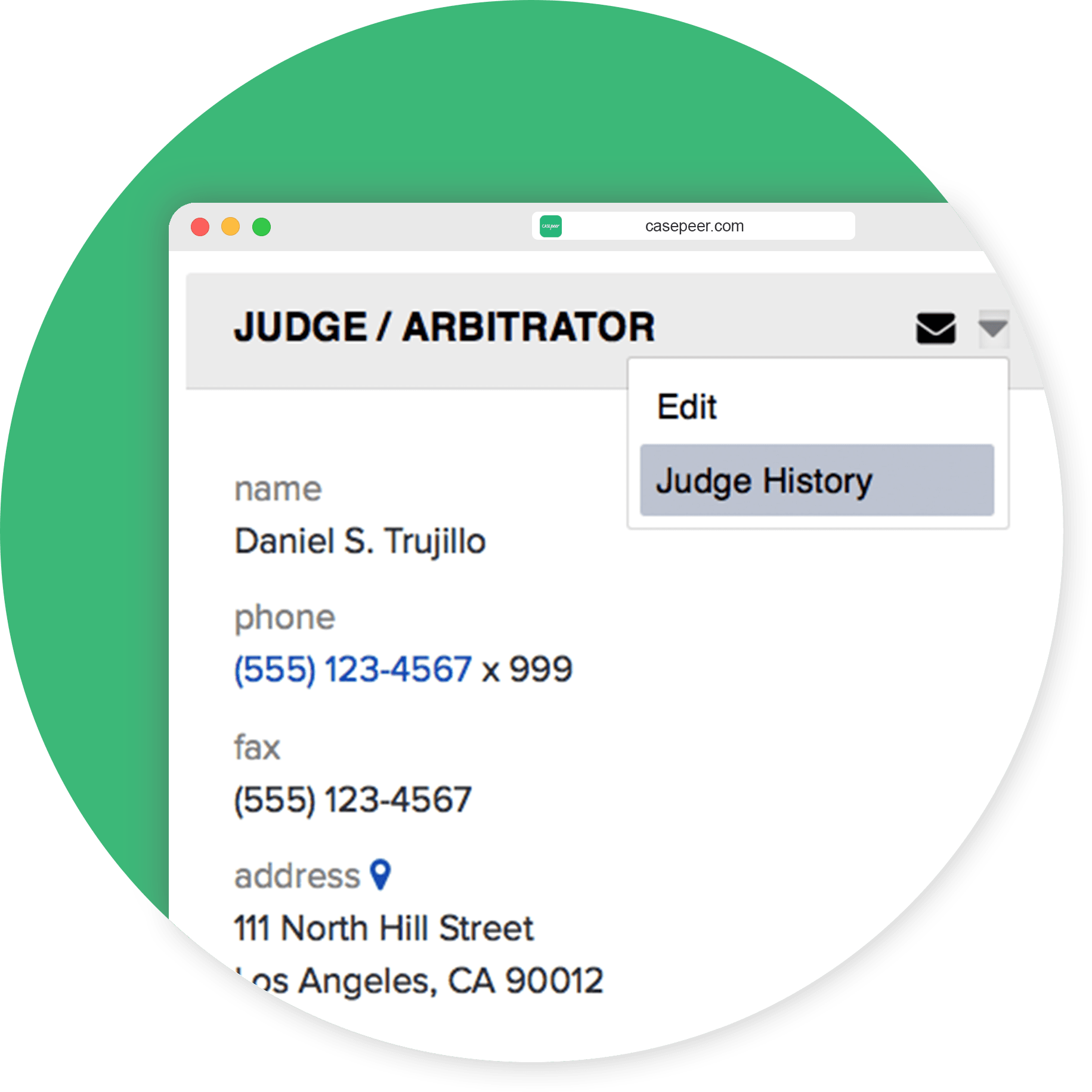 Supercharge your law firm today. We're here to help.