Negotiations
You work hard to secure the best possible client settlements. Maximize results by tracking multiple demands, logging offers, and managing lien reductions. Gain the upper hand with insurance adjuster and medical provider case history.
Monitor Demands & Offers
Replace your excel sheet. Attorneys can accurately log demands and subsequent negotiations. From third party demands, UM demands, or medpay requests, CASEpeer helps you track it all. Over time, your firm will have insight into settlements based on adjusters or insurance companies. All settlement related activity is documented with an automatic note to the case record.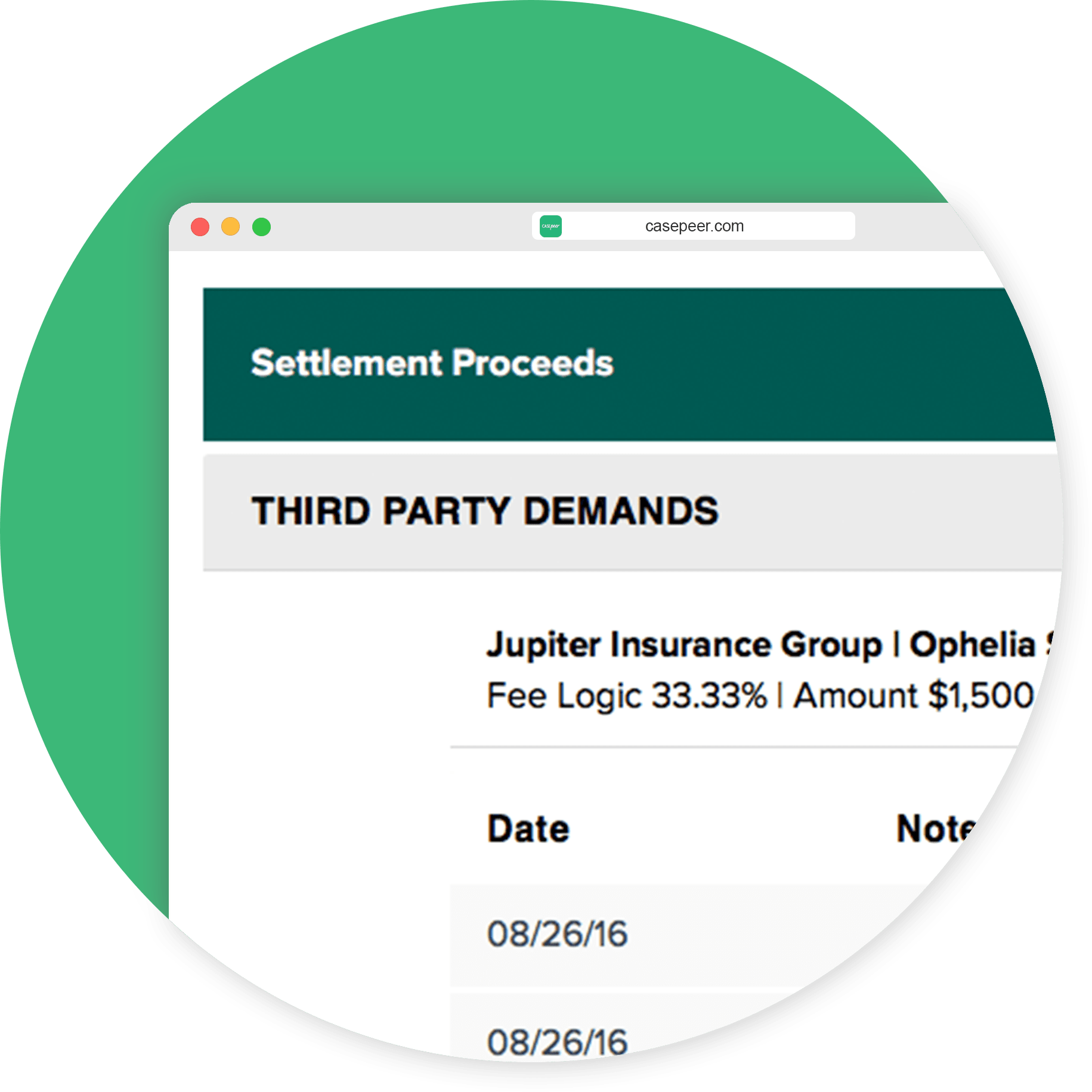 Track Lien Negotiations
With CASEpeer, attorneys have the competitive edge when it comes to negotiating liens. Use the settlement tab on a case to track the reduction amounts before they are final. When needed, pull up a lien holder's history with your law firm for more leverage.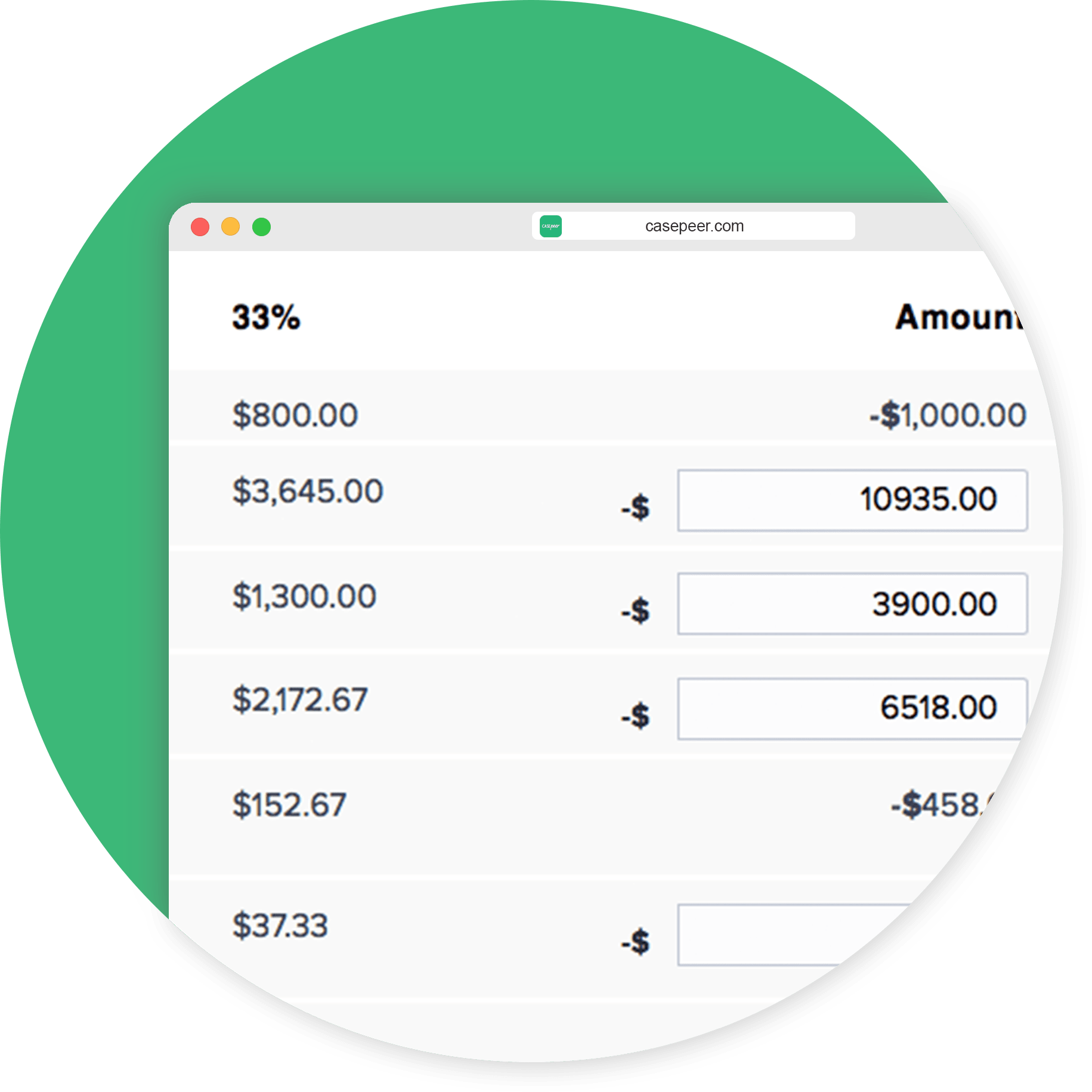 See why law firms nationwide are choosing CASEpeer.
Client Trust
No more waiting on the accountant to look up a balance. Track every check in and out of the clients trust. Everyone can be on the same page with our case management software.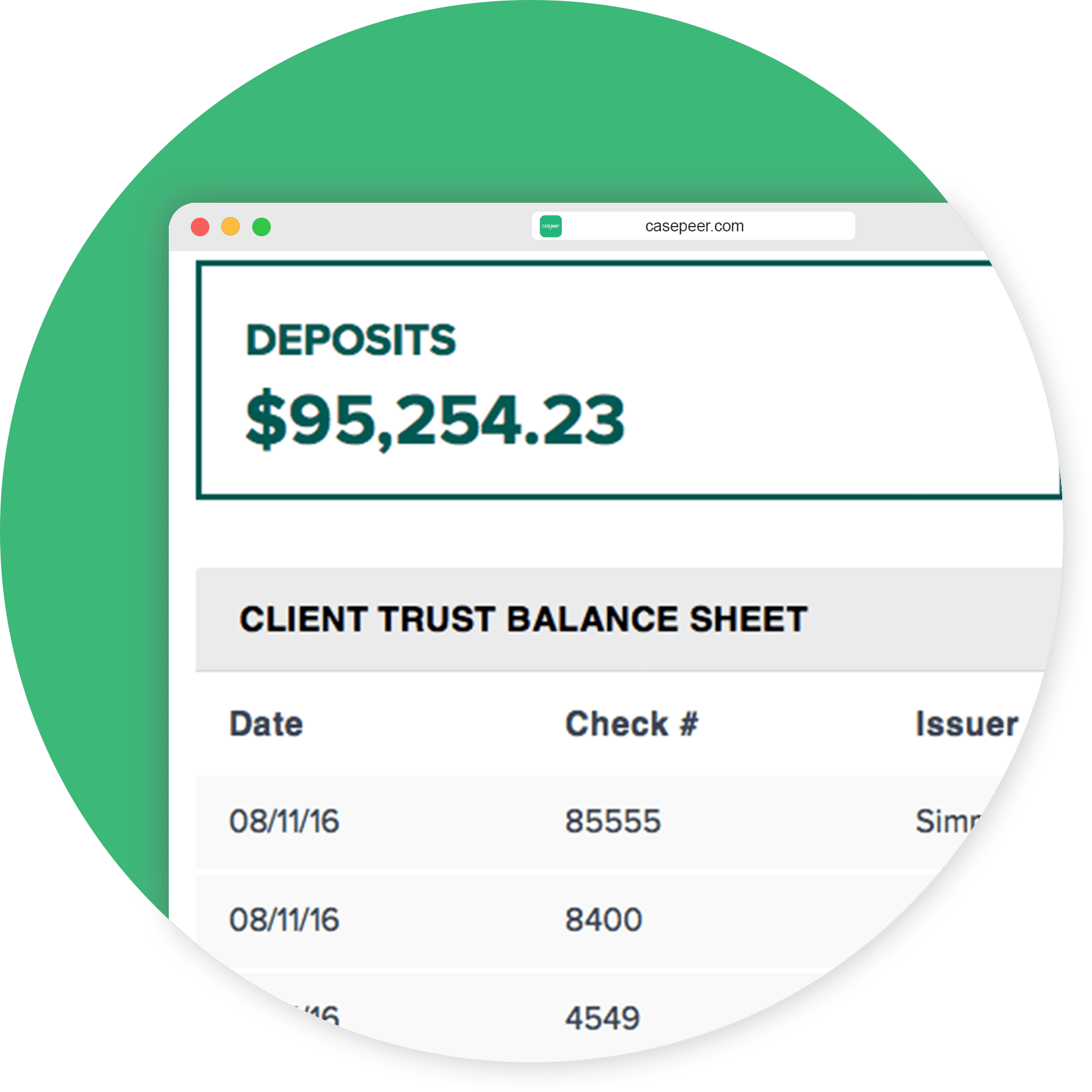 Firm Wide Settlement Report
For a global view, go to the settlement management screen to see demands, offers, and checks pending firm wide. This tool serves as an income pipeline that allows law firm administrators to plan for the future.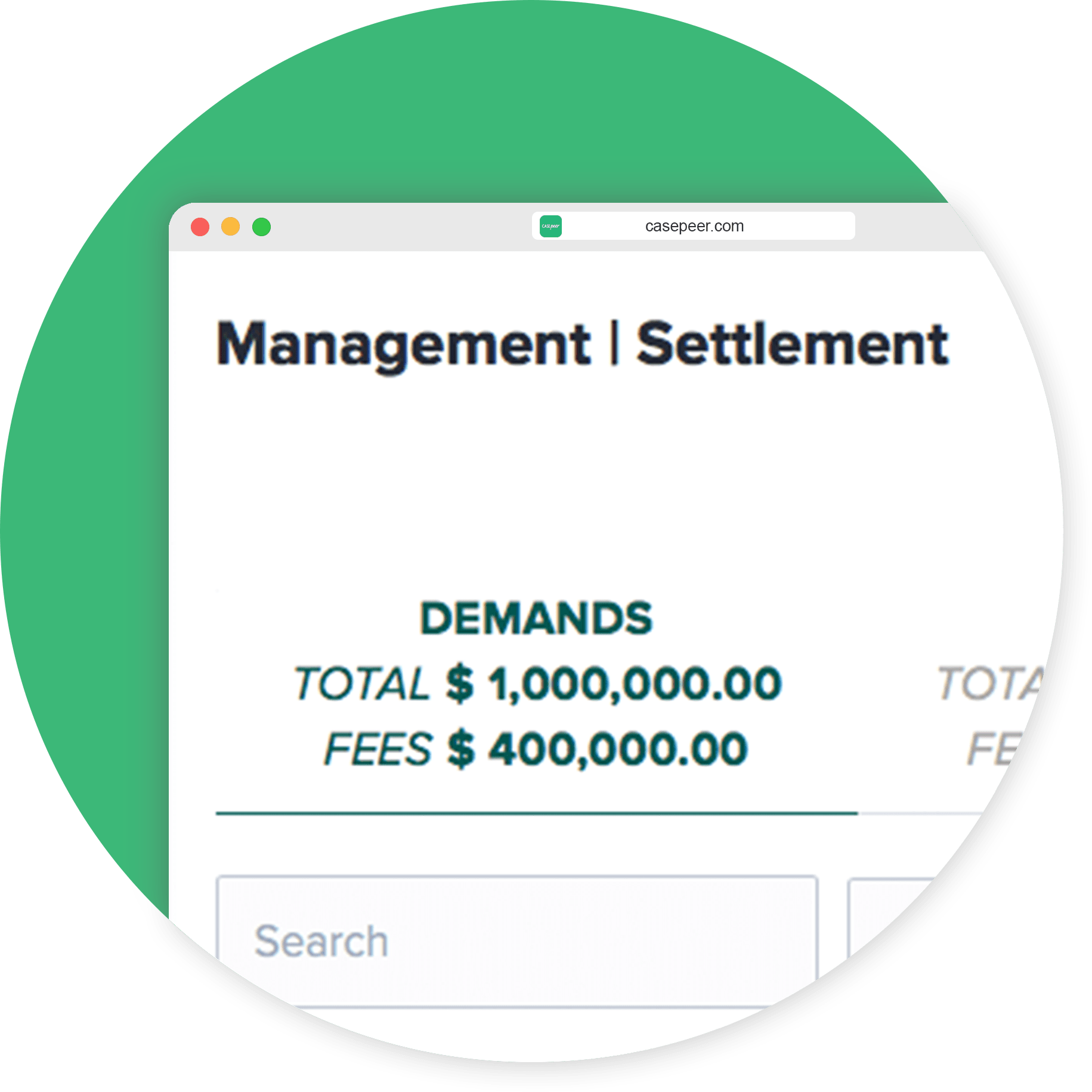 Supercharge your law firm today. We're here to help.