Permissions
CASEpeer makes it easy for firm administrators to manage user permissions and access.
Permissions By Role
Managing access to data is an important part of running a successful law firm. CASEpeer comes with built-in permission groups based on user roles. Attorneys, intake workers, and the rest of your team can hit the ground running from day one. Firm administrators can also grant additional permissions using our advanced permissions.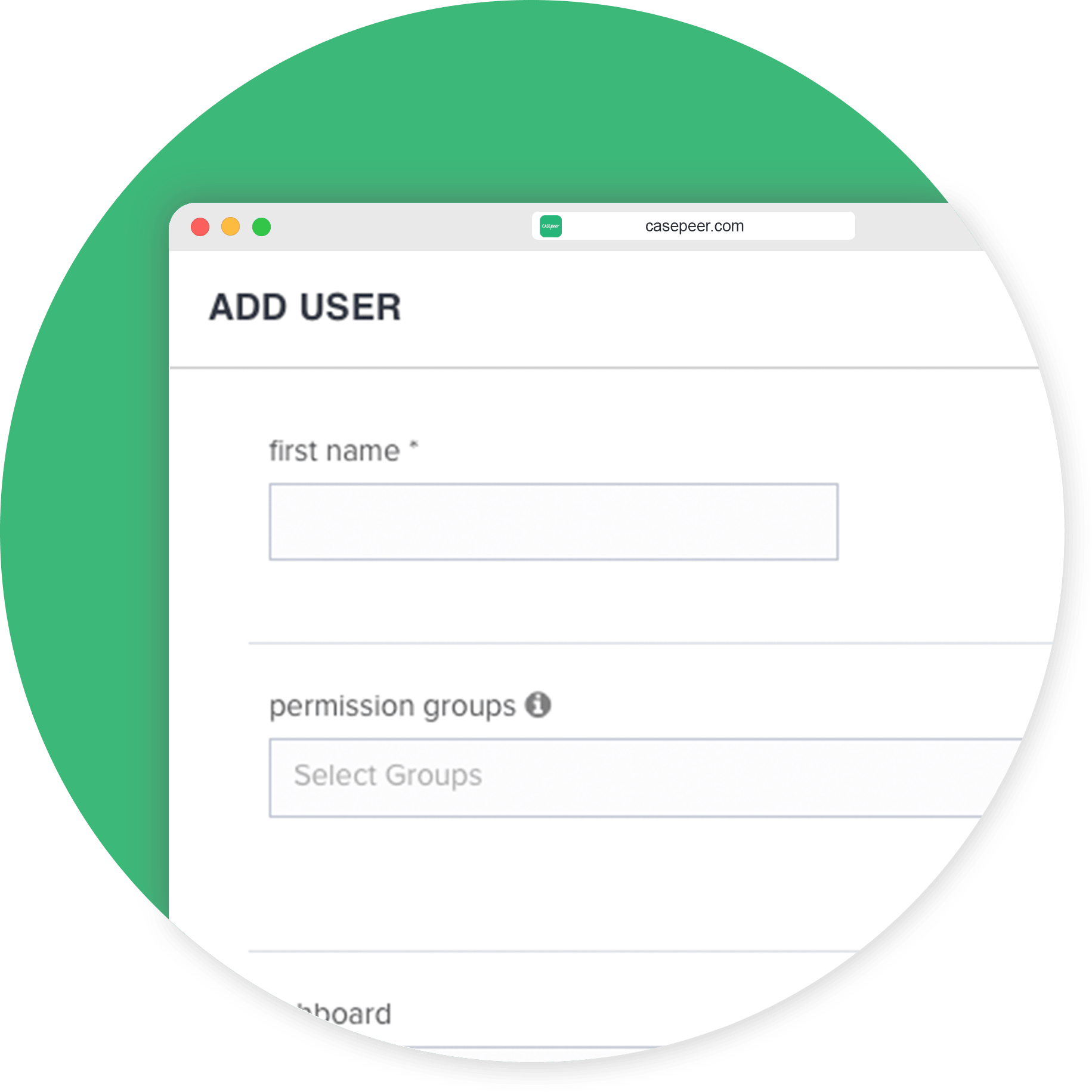 Advanced Permissions
Every report and management screen in CASEpeer is controlled by permissions. High-level actions like editing or deleting case notes are also moderated. Use our advanced permission checklist to grant individualized permissions and access to your attorneys, paralegals, and other staff.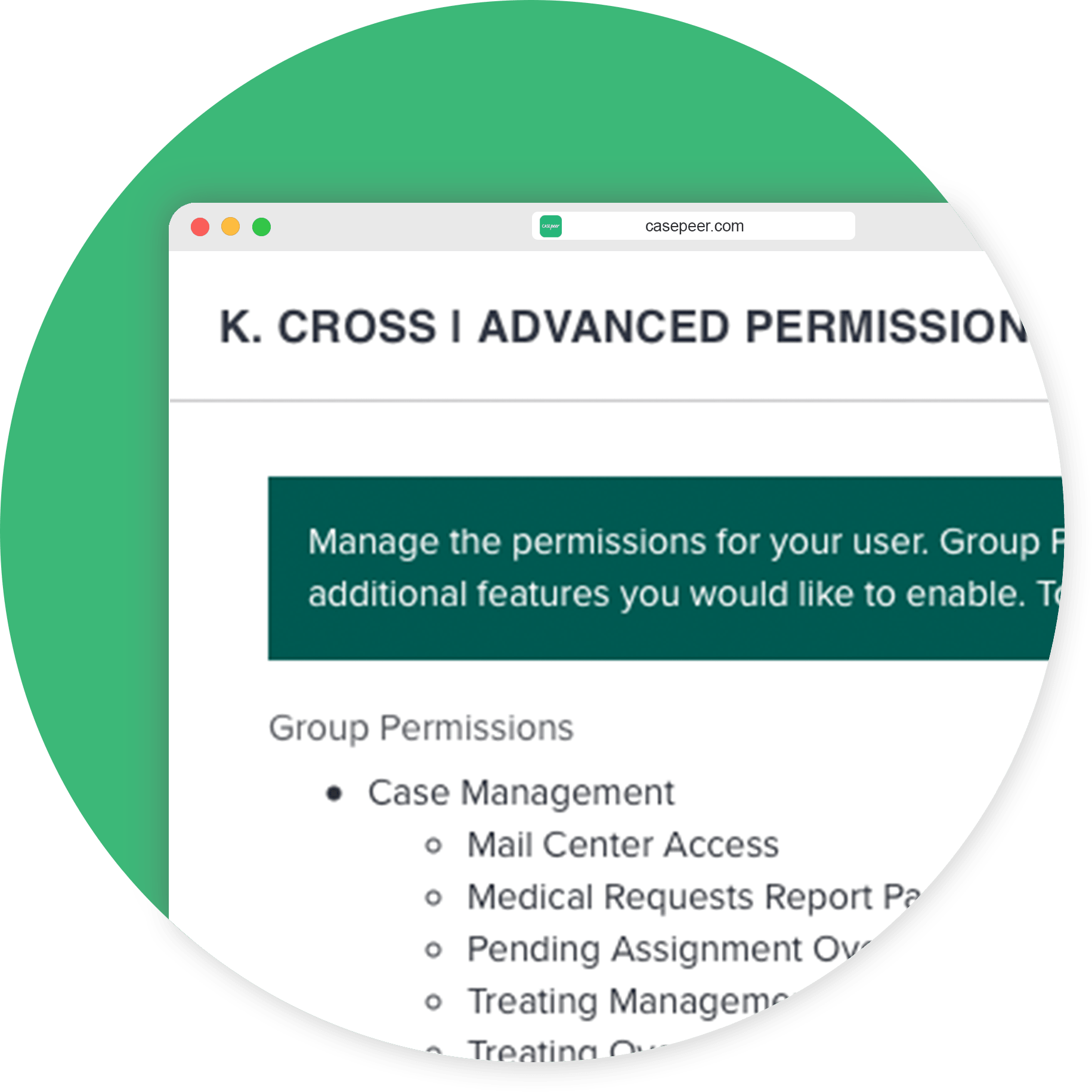 See why law firms nationwide are choosing CASEpeer.
Limit Access To Files
Your data security is our top priority. With CASEpeer, law firm administrators can limit access to certain cases. Whether you want to share a file with co-counsel, or limit attorneys and staff to the cases they are assigned to, we have you covered.
Manage Training, Avoid Mistakes
At CASEpeer, we know that mistakes can happen. Our layered permission settings can prevent an inexperienced staff member from deleting or editing an important record. Attorneys can now have peace of mind that their cases, clients, and contacts are secure.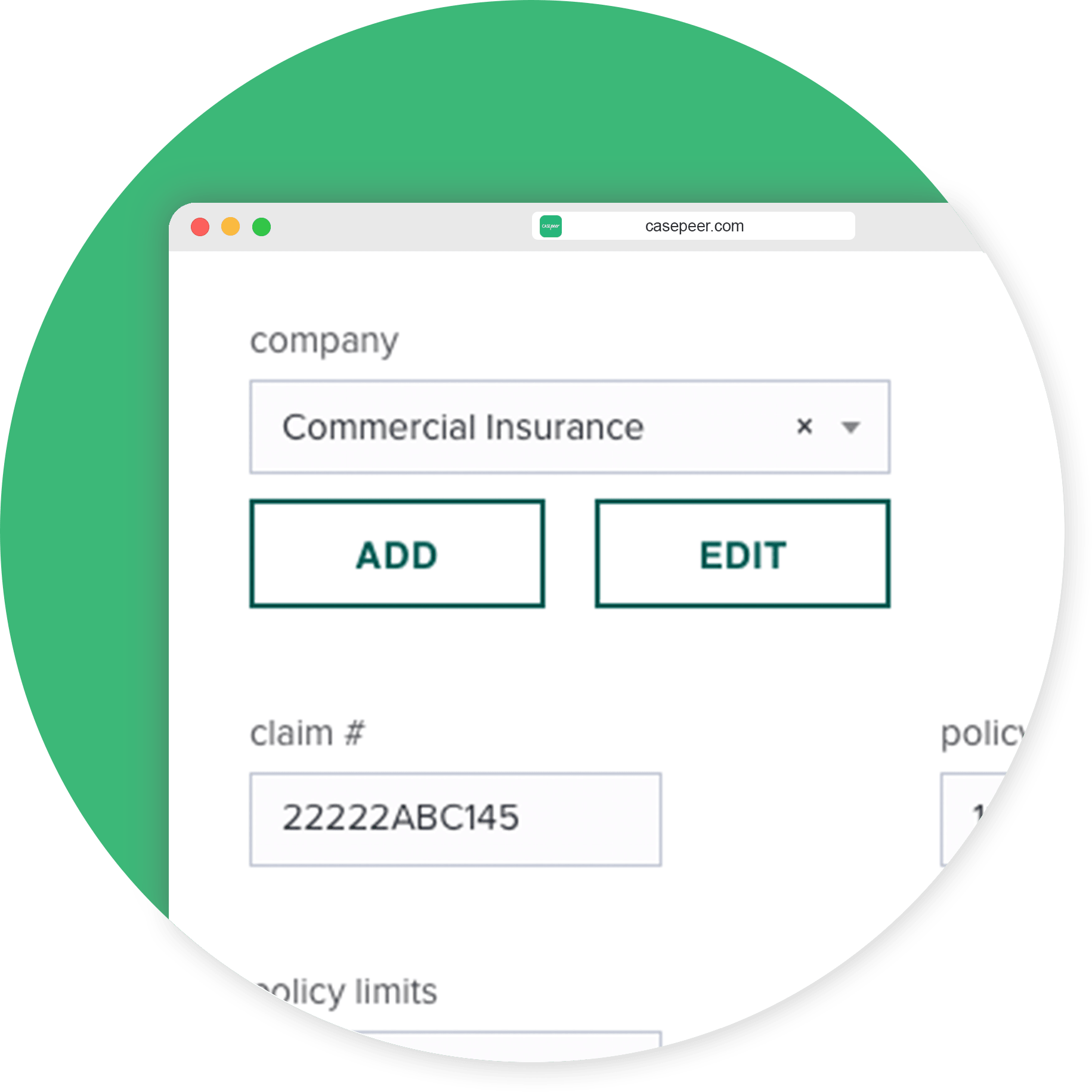 Supercharge your law firm today. We're here to help.