Reports
A full suite of dynamic reports help you see where your firm has been, and where it's going. From intake conversion rates to fee distribution, we know what metrics develop your business. Rely on us to optimize your workflow and strategize for the future.
See The Forest For The Trees
Our powerful reporting features help you figure out what is working for your law firm – and what isn't. With reports on leads, statutes, costs, productivity, and more, CASEpeer enables attorneys to manage their practice more effectively.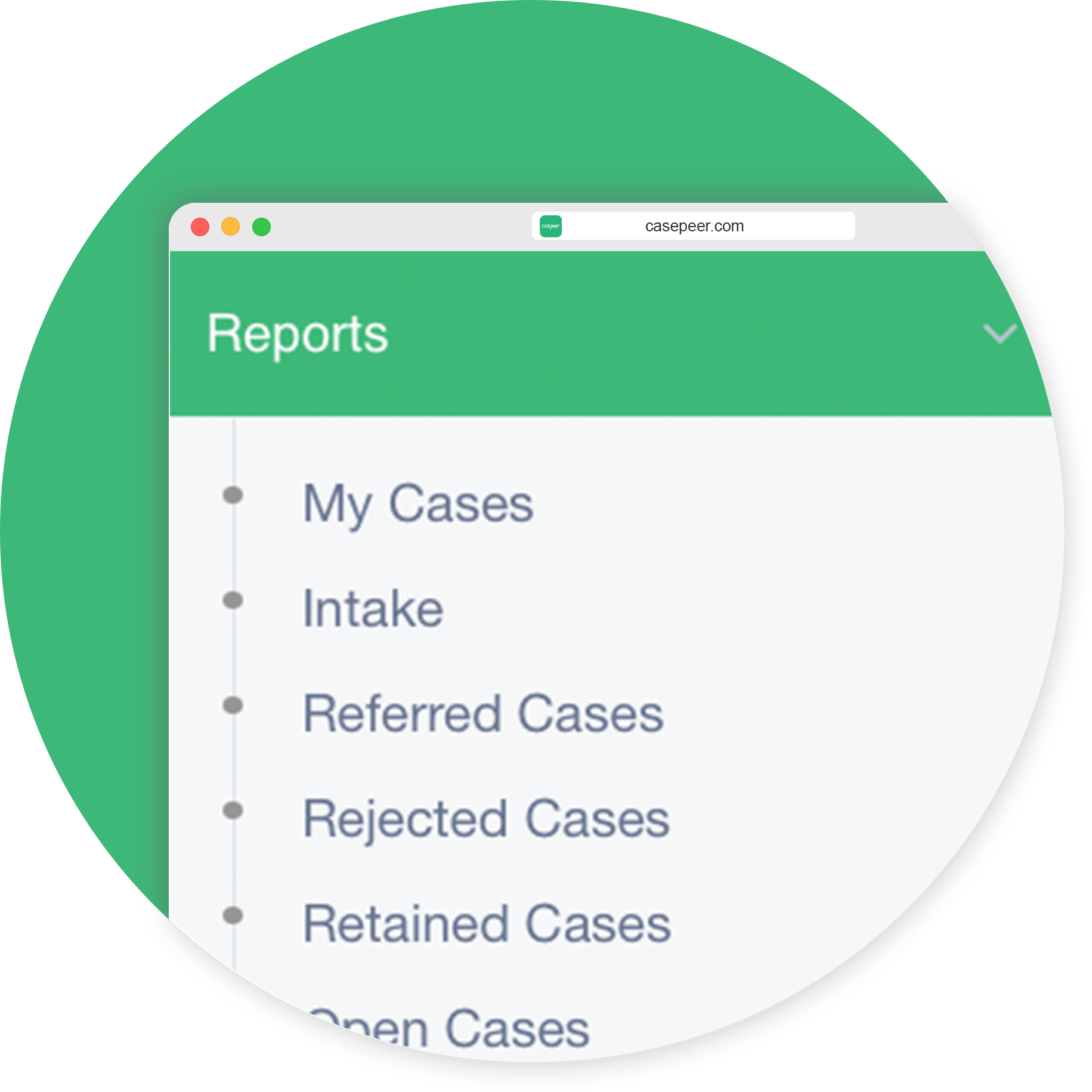 Meaningful Metrics
Every day, law firms collect valuable data that over time proves invaluable. Imagine using a case management software that collects this information at every step, and allows you to digest the metrics in a meaningful way.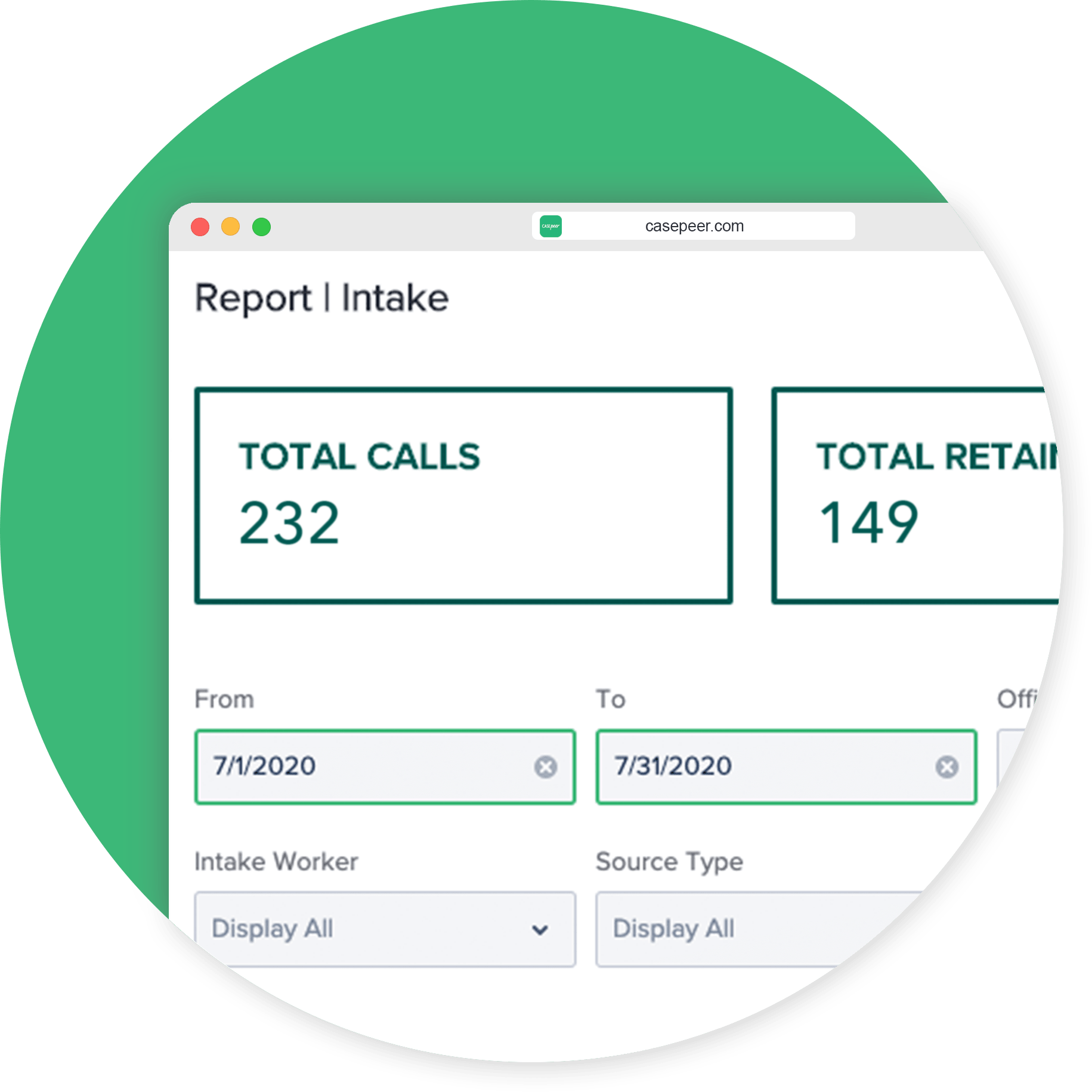 See why law firms nationwide are choosing CASEpeer.
Analyze Right From The Start
When you set up your account, CASEpeer comes with dozens of reporting options right out of the box. Whether you want to compare referral sources or see all of your dropped cases, you'll have what you need.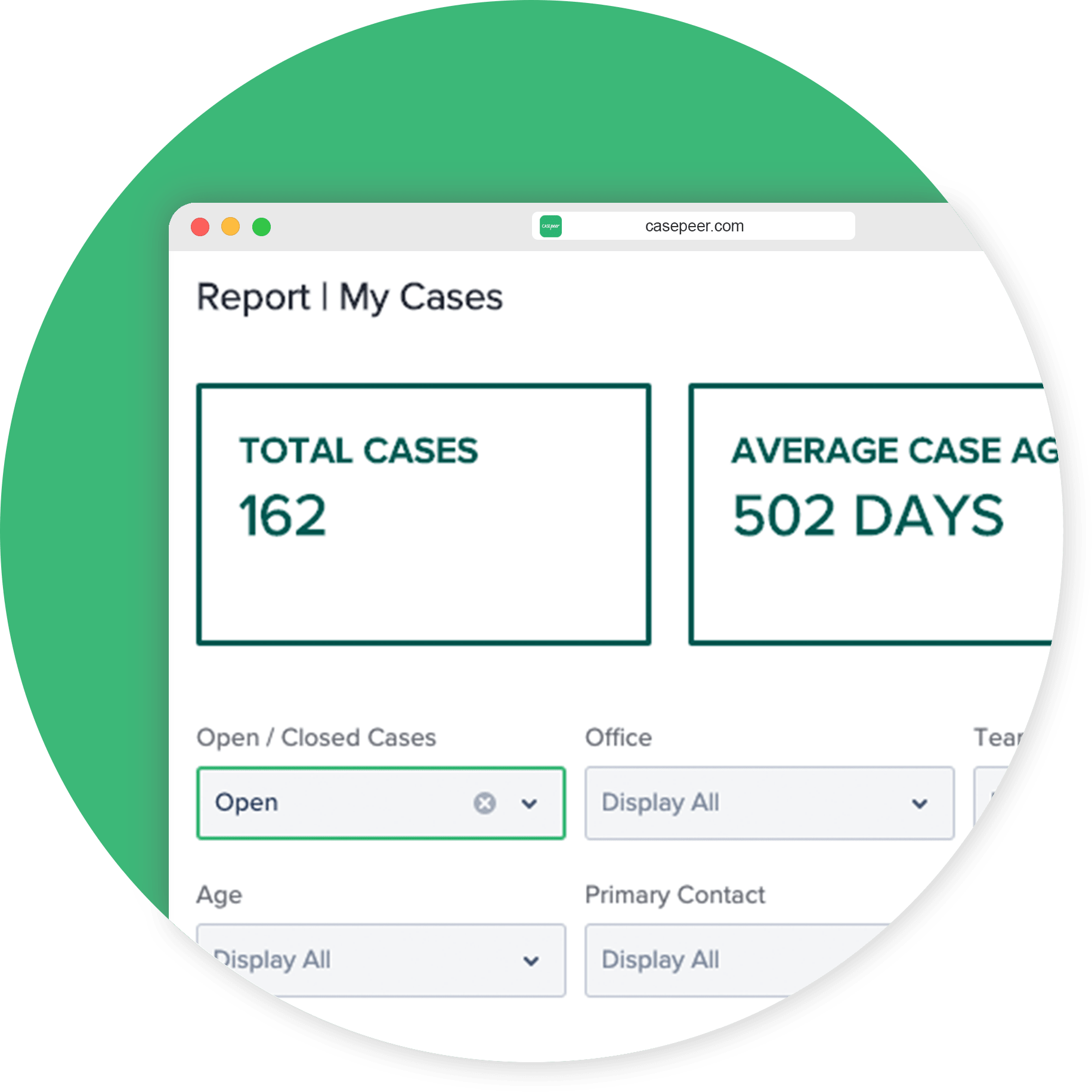 Supercharge your law firm today. We're here to help.