Search
A database is only as powerful as its search functionality. We help you sift through thousands of cases and clients instantly. With advanced search, your staff can identify hard to find files with fields including claim number, phone number, license, and more.
Search Quickly & Effectively
Your time is valuable. That's why CASEpeer comes equipped with powerful search functionality. Instantly look up a case or client by name, or locate a file by claim number or date of loss. Track down documents with our firm wide file search.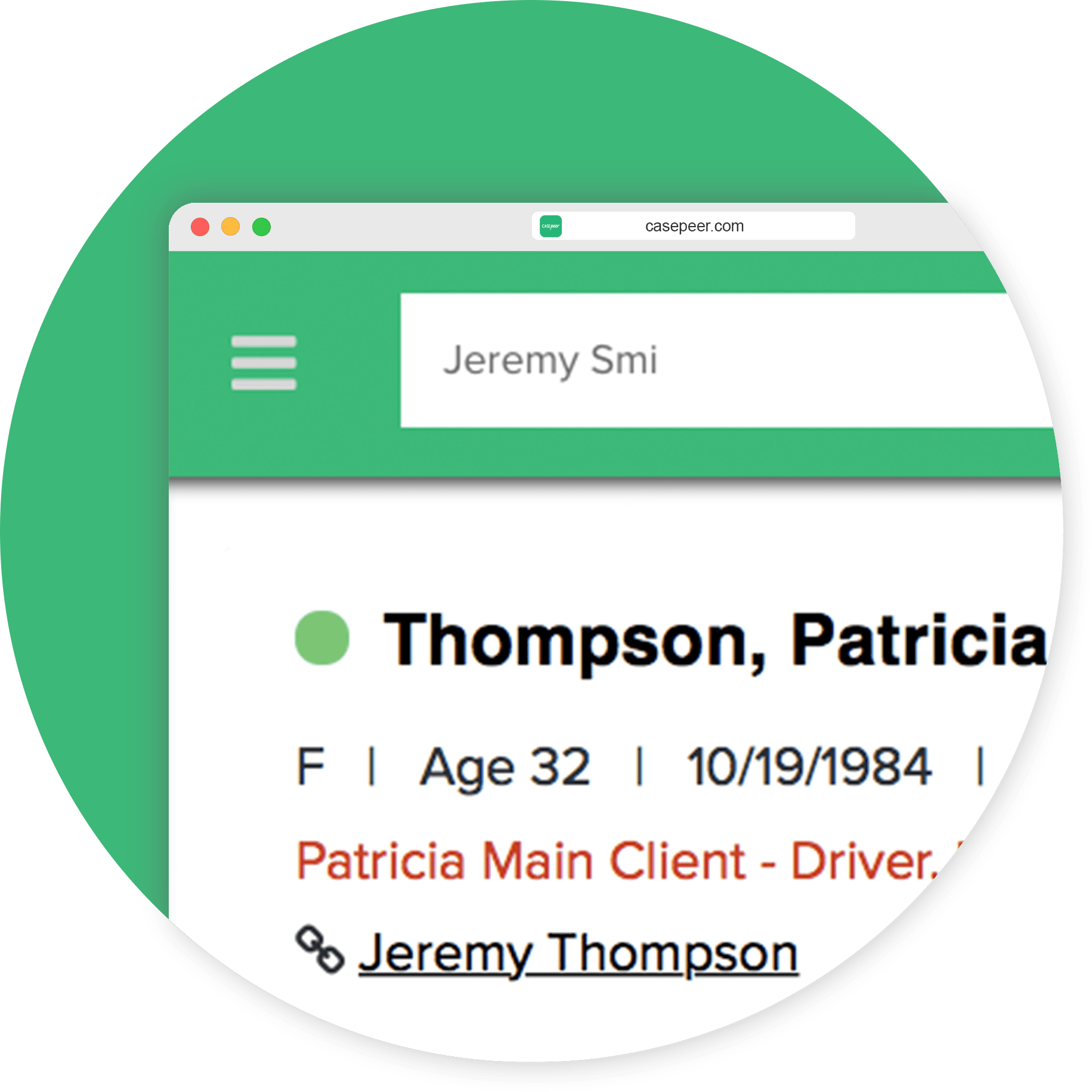 Advanced Search
Don't know a client's name, but have the defendant's license plate number? No problem. CASEpeer's advanced search helps you locate a case using many different fields including case number, policy, phone number, date of birth, and more.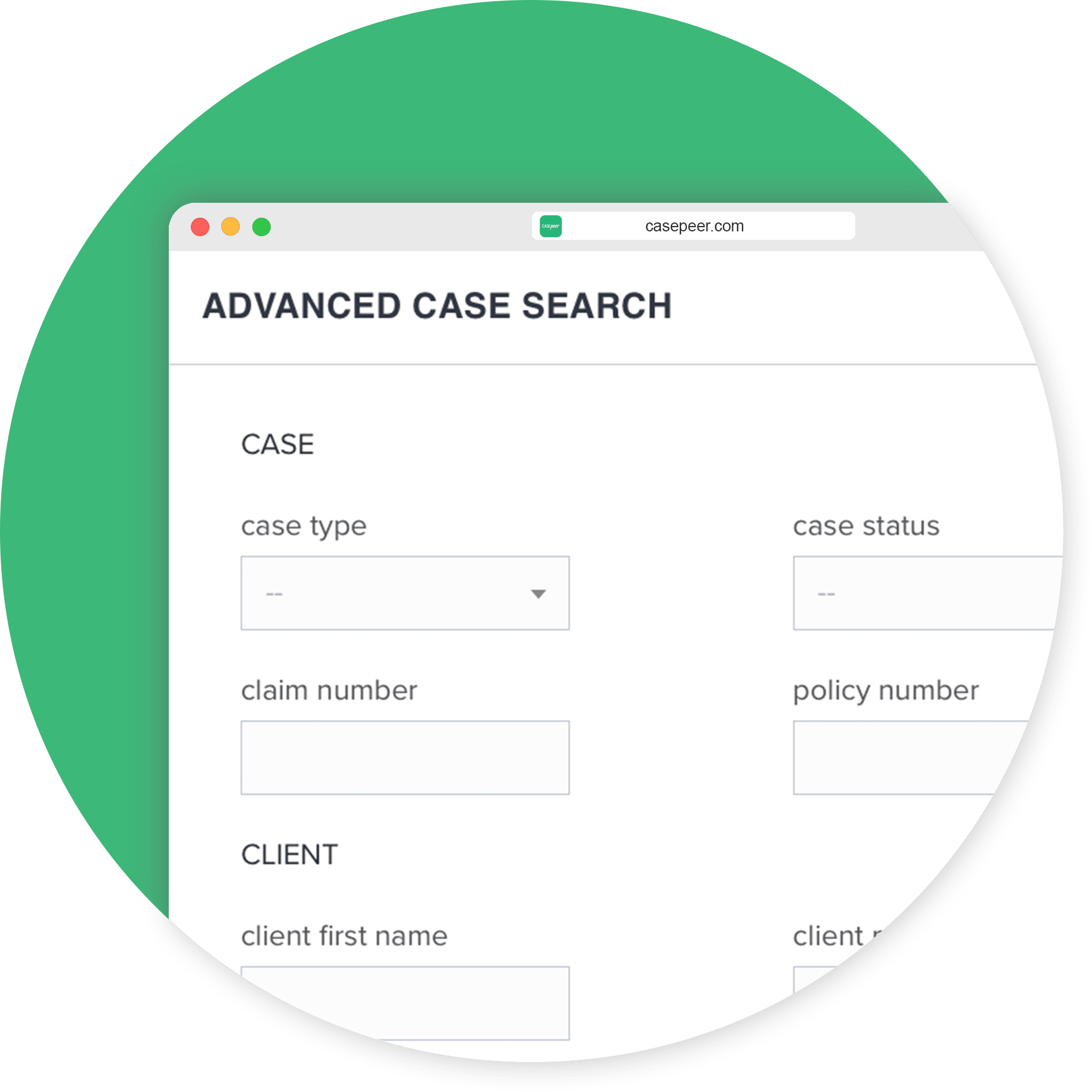 See why law firms nationwide are choosing CASEpeer.
Categories & Filtering
Whether on a report or reviewing case notes, attorneys and staff can instantly jump to the line item they need. Attach categories to notes, documents, or tasks for practical sorting. Filter reports by employee, age, or case status. Instantly search a table for specific text entries.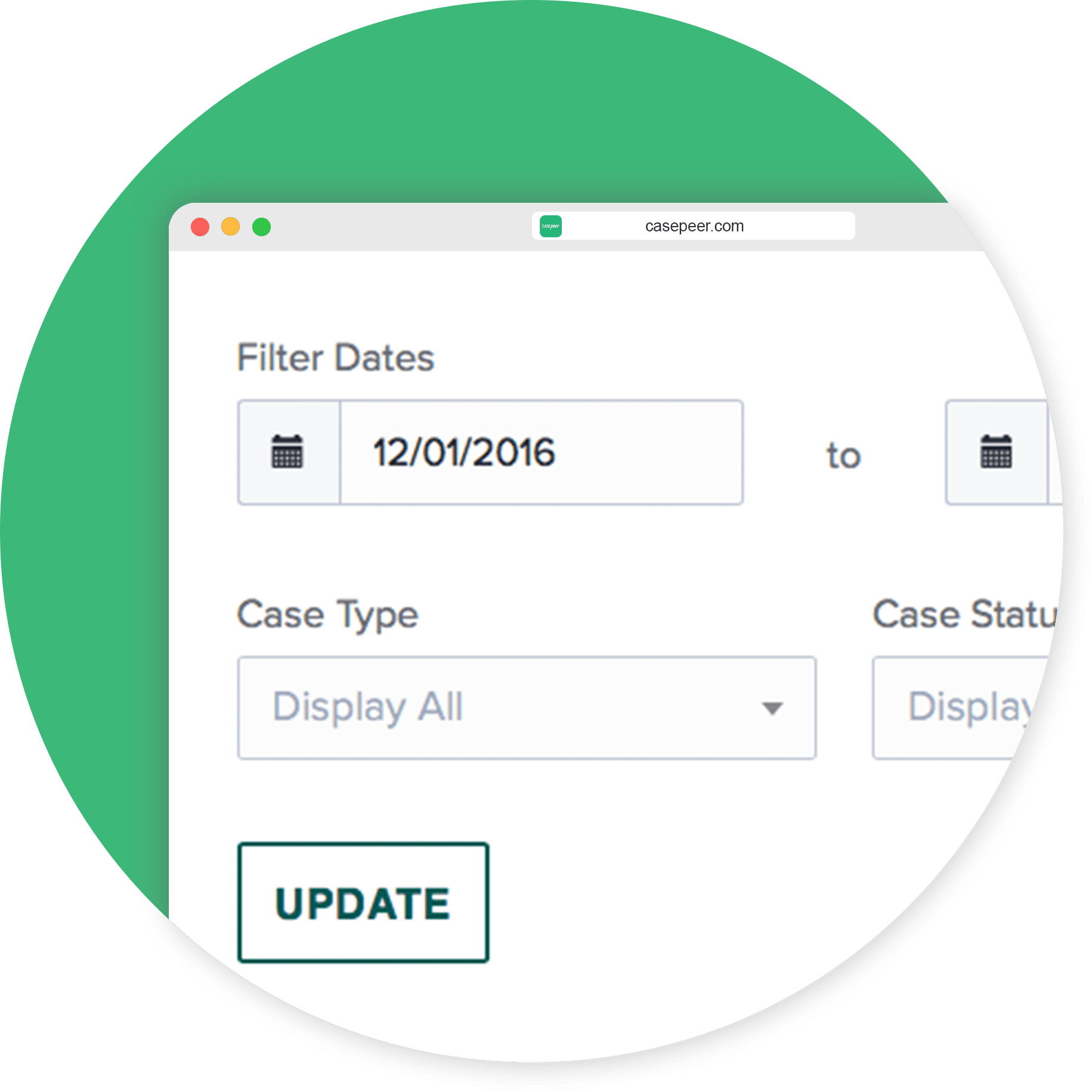 Supercharge your law firm today. We're here to help.