Tasks
Creating accountability has never been easier. From due dates to priority levels, our thoughtfully built task and messaging features help run a tight ship. Instant in-app notifications for new and completed tasks encourage firm-wide efficiency.
Assign & Complete Tasks
Effective task management is key to every successful law firm. Eliminate emails and sticky notes with CASEpeer's comprehensive task tools. View open and completed tasks on a case or firm wide. See tasks on your plate, or check on the tasks you've assigned to others.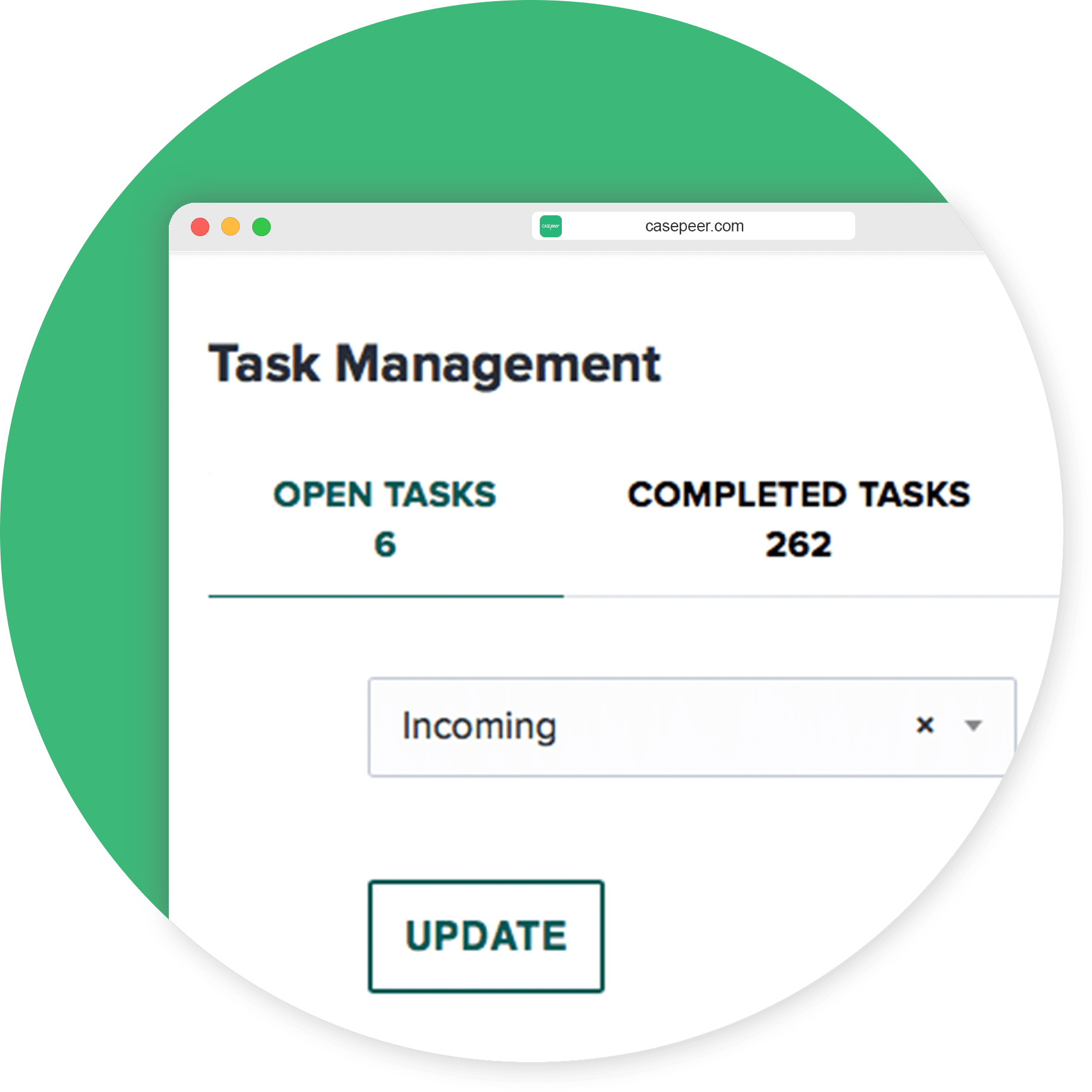 Attach Priorities & Deadlines
CASEpeer recognizes that many tasks are time-sensitive. Users have the option to attach a priority and a deadline to every task. Tasks marked urgent are automatically sent to the top of the list.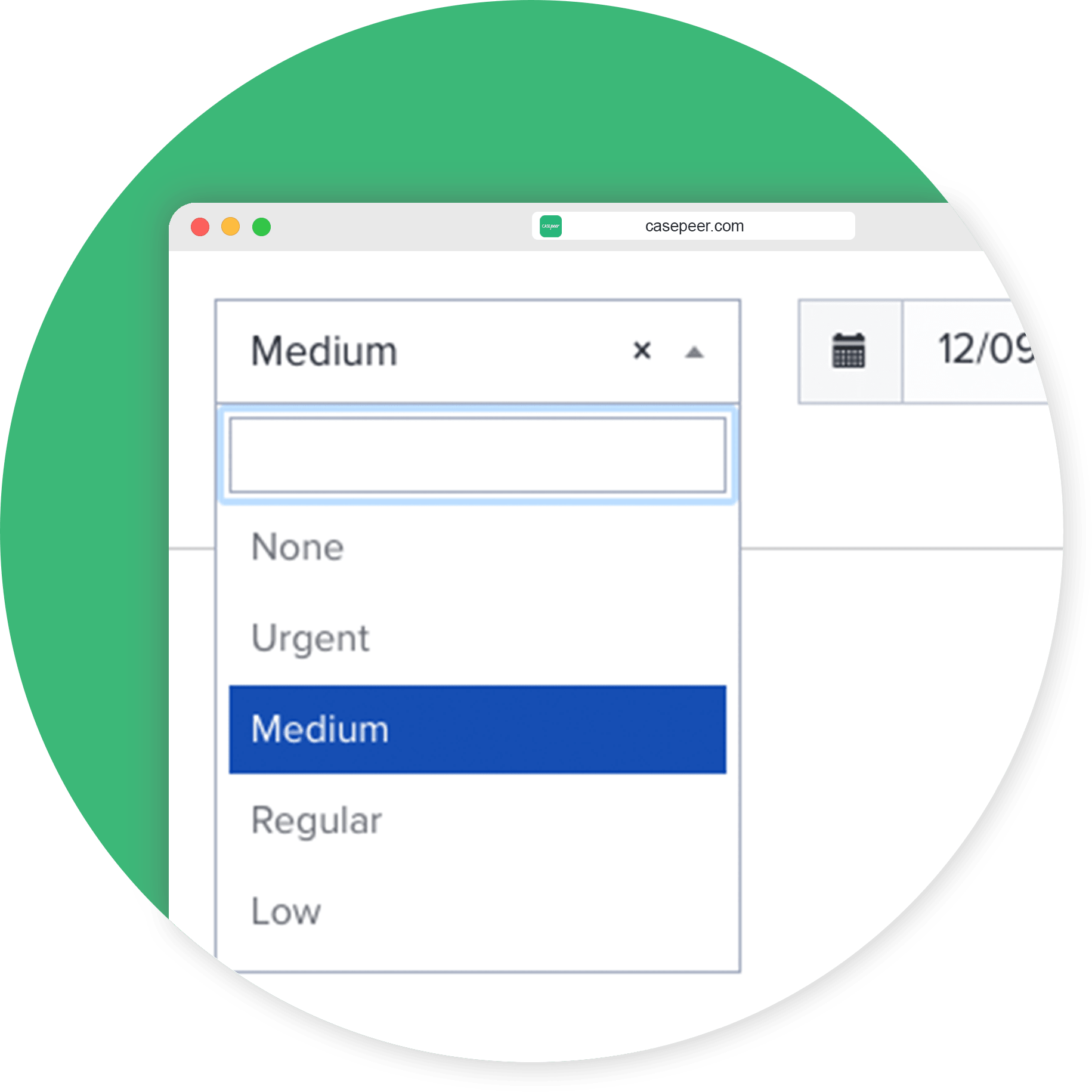 See why law firms nationwide are choosing CASEpeer.
Instant Notifications
Alerts automatically notify employees of incoming tasks or when a task they assigned is completed. No more waiting on the status of an important pending task.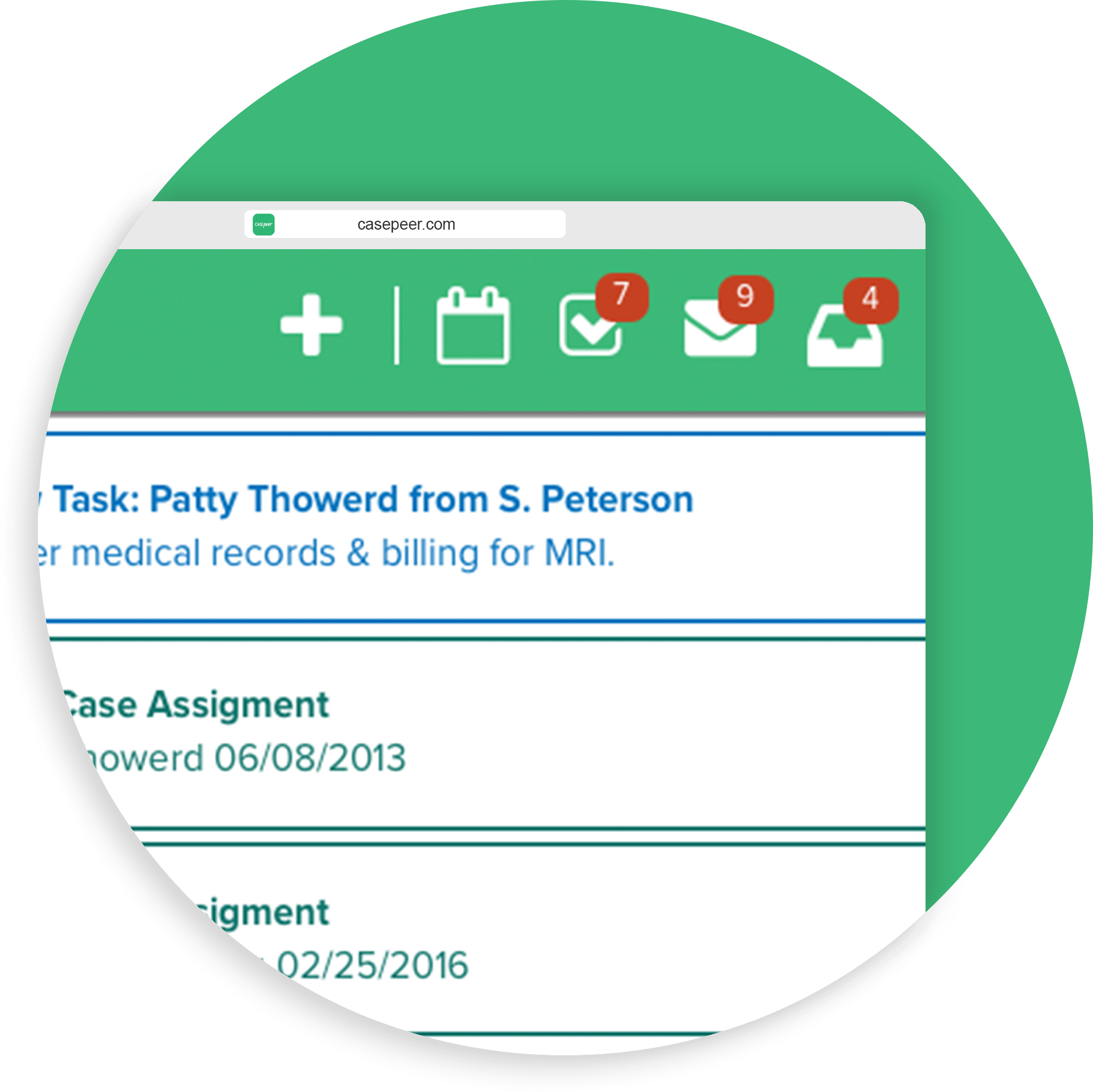 Caseplan & Ticklers
Establish protocols for your attorneys and staff. Automatically trigger batches of tasks as a file transitions through the stages of a case. Users can fully customize their CASEplans with different options for due dates, assignees, and more.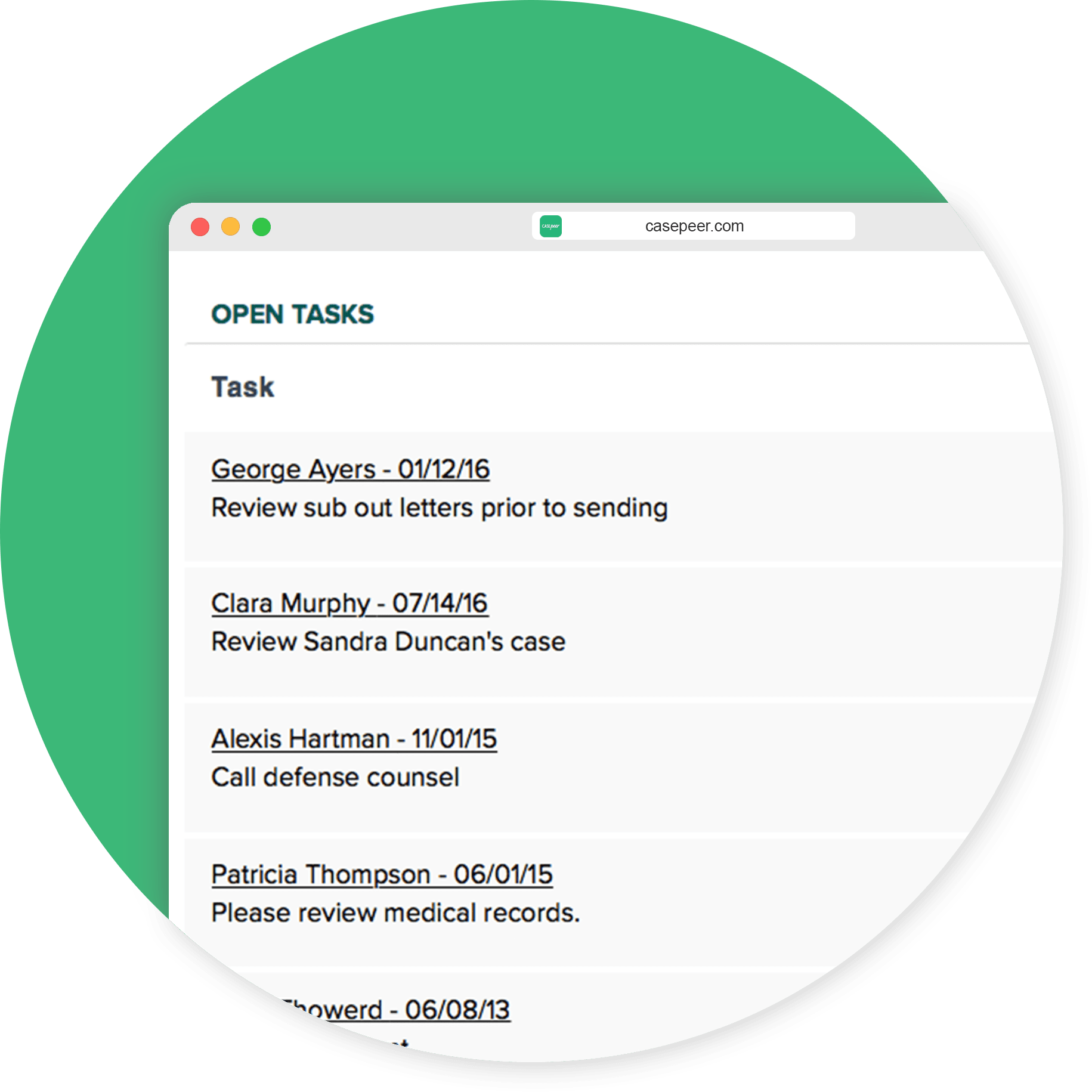 Supercharge your law firm today. We're here to help.