Timeline
Take a step back to view a timeline of any case from beginning to end. A rich visual of all case activity including notes, tasks, events, and more. The timeline provides attorneys and staff with insight into the work that has gone into any given file.
Visual Insight Into Each Case
Visually organized by date and time, CASEpeer's timeline shows you the step-by-step progress of a case. Written logs, emails, and auto generated notes come together to capture the lifespan of your files. Provide your team with insight into case activity.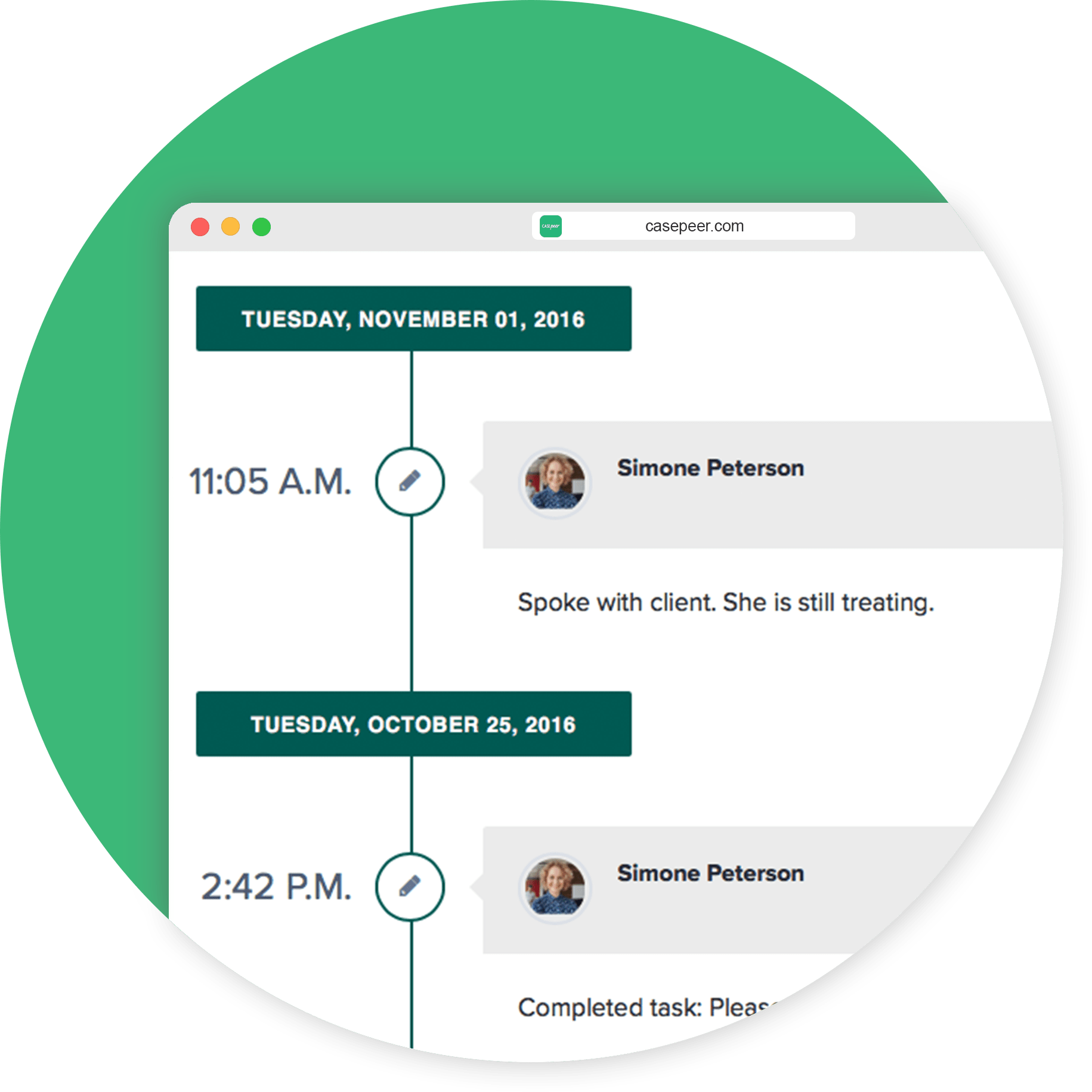 See The Big Picture
Scroll through your whole case from beginning to end. Analyze periods of high activity and identify lulls. Filter by time frame and user to see who's been doing what, and when. Timeline organizes every case note, the date and time it was made, and who made it, all in one place.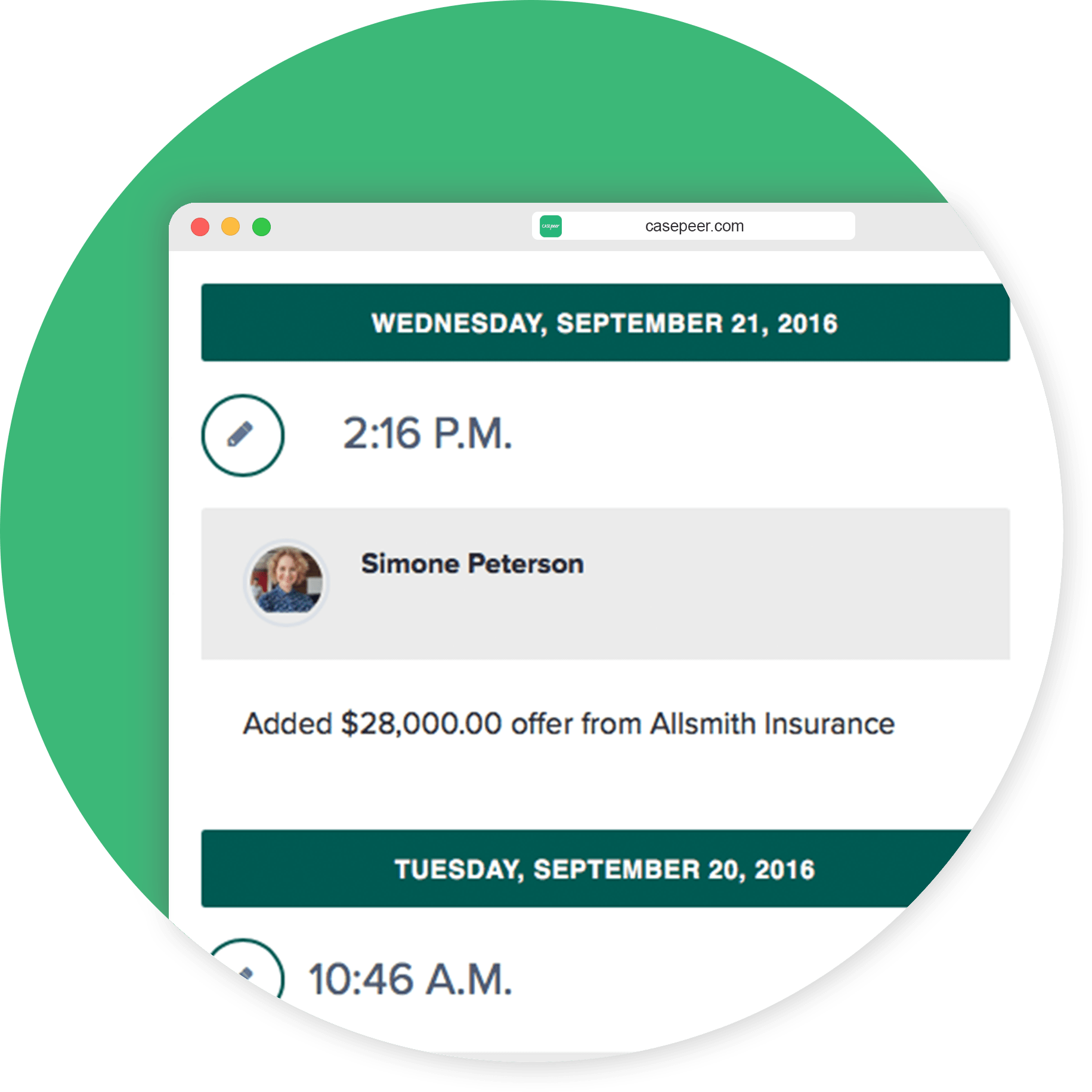 See why law firms nationwide are choosing CASEpeer.
Supercharge your law firm today. We're here to help.