PERSONAL INJURY CLIENT EXPERIENCE
Deliver a world-class client experience
Turn every touchpoint into a positive experience with texting, e-signatures, intake forms, client portal, and file sharing.
Client-centric personal injury practice management
Support your clients with accessible information and communications, from intake to settlement.
Client portal
Empower your clients with the ability to receive messages from your team, view your firm's contact information, and more.
Intake window
Streamline new client intake and gather critical information from the very first call with integrated text and email messaging.
Texting
Communicate with clients using in-app text messaging so you can send and receive texts from clients without giving out a personal cell phone number.
eSignature
Our electronic signature functionality allows you to manage contracts, contingency fee agreements, and releases from CASEpeer.
Email
Communicate with clients through CASEpeer and save communications directly to your cases. Then view your message history directly from the case.
Communicate with clients within CASEpeer
Provide the highest level of care for your clients with CASEpeer's client communication tools. From integrated texting to email correspondence, you can easily communicate directly from the platform.
Automatically attach notes, images and messages to cases
Share updates, documents, and deadlines in the client portal
Text clients within CASEpeer without giving out your personal information
Track email correspondence directly to CASEpeer cases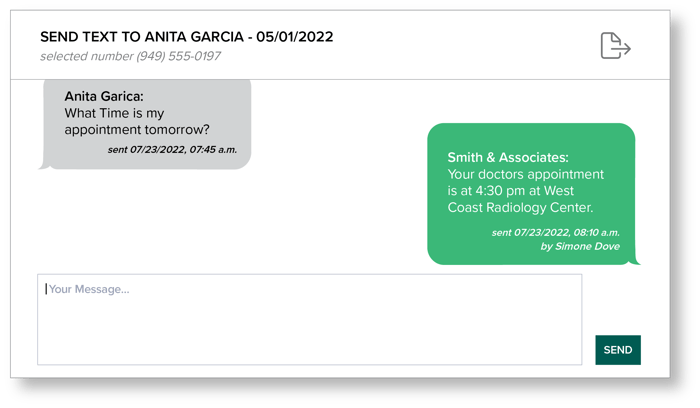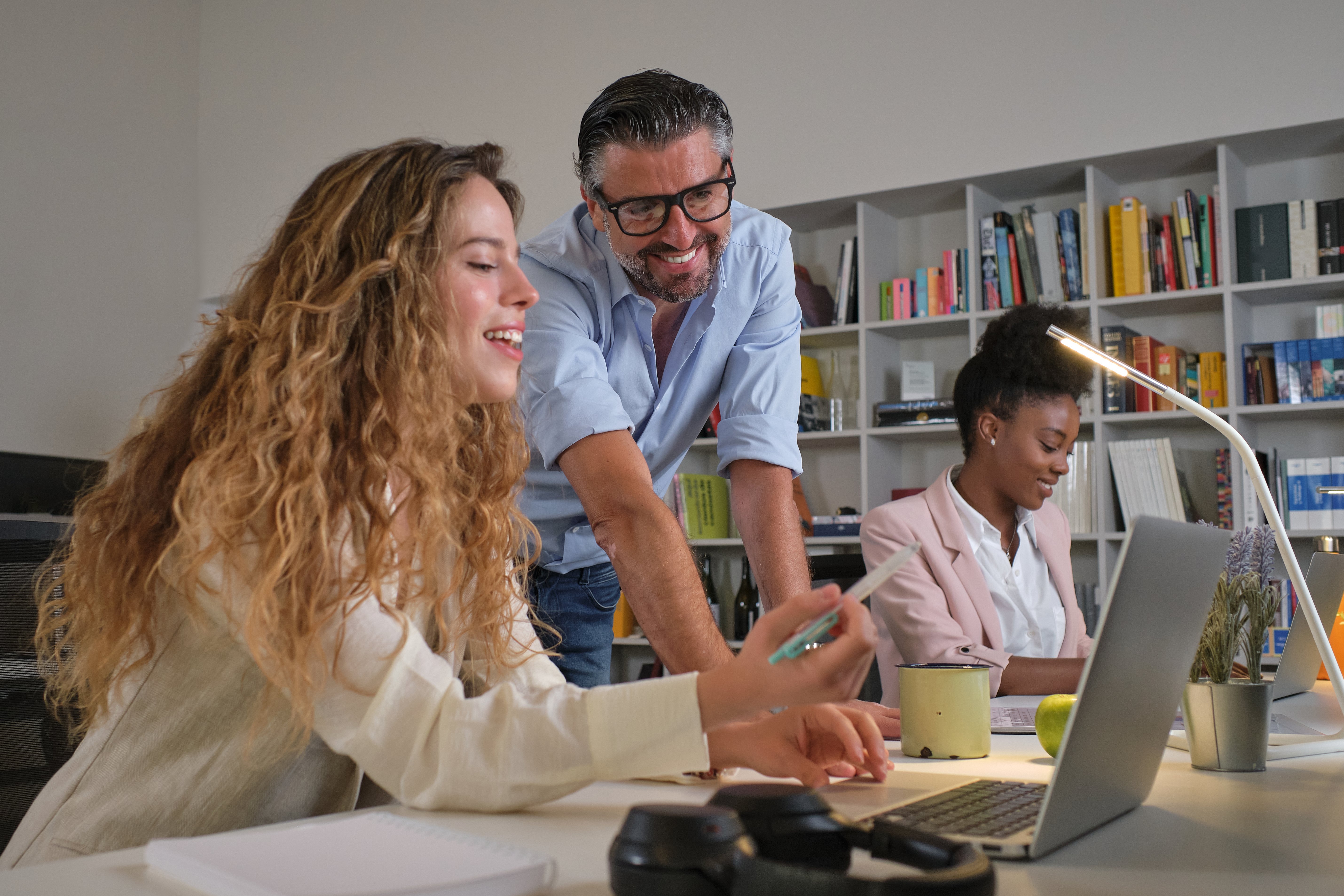 Keep your clients up-to-date from an intuitive portal
With CASEpeer's intuitive client portal and communication tools, you can streamline your client intake and gather critical information from the very first call with integrated text and email messaging
Choose who has access to the client portal and what case updates are sent
Monitor last communication dates and flag priority cases
Share status updates and files within the same platform
Link contact information and dates across connected cases
Send and receive e-signatures and intake forms
Streamline your new client intake and onboarding with CASEpeer. Send and receive contracts and intake forms to be completed on a computer or mobile device. Track the status of pending contracts on the e-signature management screen, with all activity logged automatically on the related cases.
Generate e-signature templates populated with data from CASEpeer
E-signatures automatically save into the case when completed
Text or email your clients an intake form to reduce data entry
Receive instant notifications when requests are executed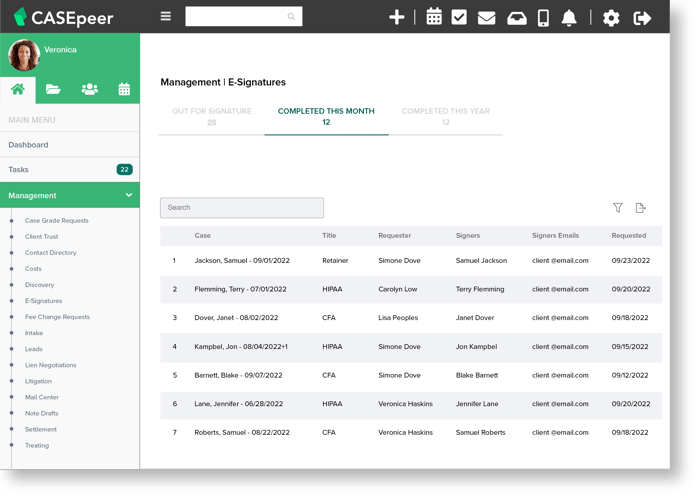 CUSTOMER TESTIMONIALS
Words from our clients
Find out why CASEpeer is the leading practice management solution for personal injury firms.
The other legal case management solutions just weren't visually attractive or intuitive. Out of the box, CASEpeer is like an iPhone. You just pick it up, and you can figure it out without any instructions. With a lot of the other products, you had to create your own developments and add-ons to get what you needed.
It is difficult to compliment the software without complimenting the company. I have never experienced better customer service and client attentiveness.
CASEpeer is the best product I could find after looking into almost every cloud-based case management software. The program allows for easy case management from beginning to end."
It's user-friendly and doesn't require too much inside knowledge; I like the simplicity and consistency of CASEpeer. I would definitely recommend it, and it's helped us grow.
PERSONAL INJURY PRACTICE MANAGEMENT
Supercharge your personal injury firm