No long-term contract.
CASEpeer will earn your trust every month.
Your success is our success. CASEpeer is priced to grow with the needs of your practice.
All levels come with our full feature set and regular software updates.
Free automatic updates every month
Free training and customer support
30 day money back guarantee
No special hardware or installation
Fast and easy setup
Ready to use right out of the box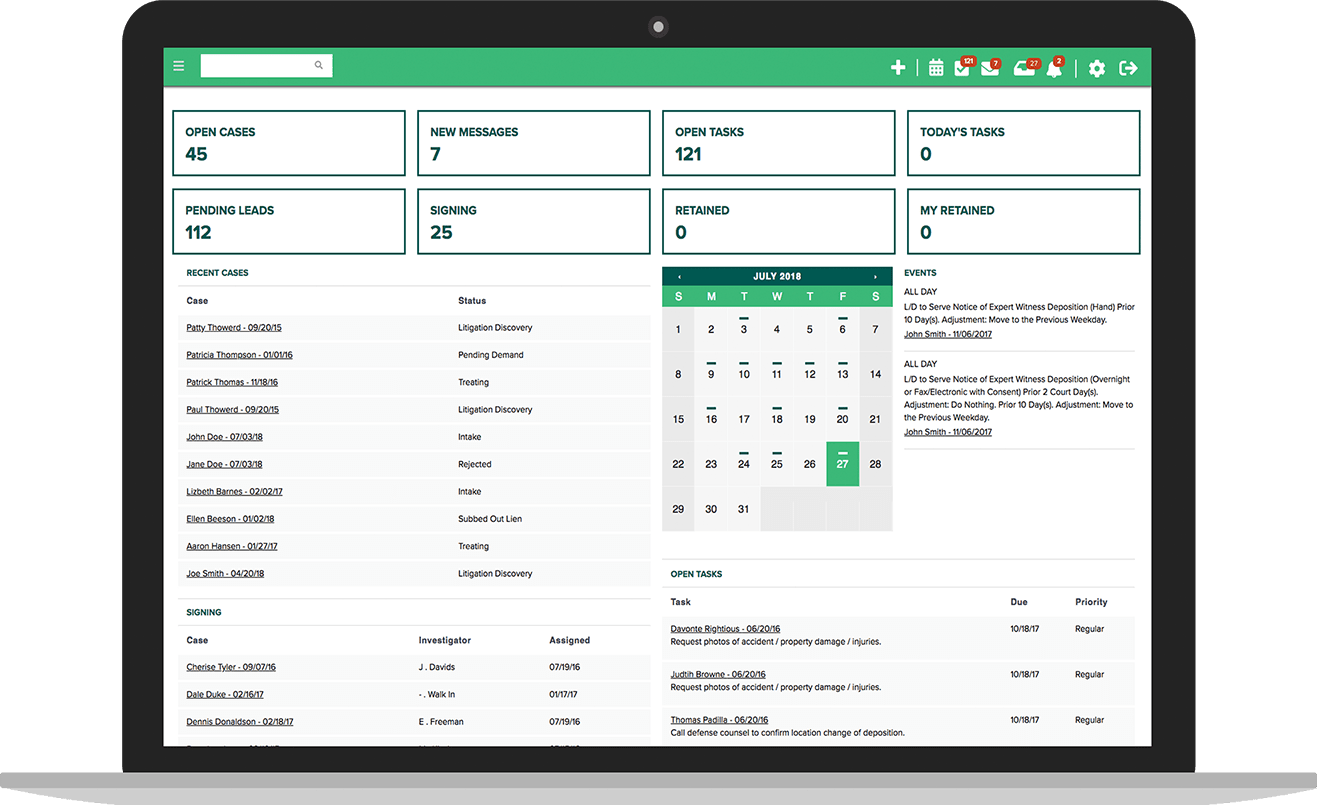 Straightforward pricing per user, per month.
$85
SOLO
FIRMS OF 1-3 USERS
$225 activation
EMERGING
FIRMS OF 4-9 USERS
$475 activation
ENTERPRISE
FIRMS OF 10+ USERS
$875 activation
Easy and Comprehensive Data Transfers
Many CASEpeer users make the switch from an existing case management system. Our data implementation team works hard to ensure every law firm is completely satisfied.
We understand the importance of your historical data.
PHASE 1
Initial evaluation of your existing data. Your firm will continue to work in your old software.
PHASE 2
Development of your firm's unique import tool followed by an in-depth review process.
PHASE 3
Final export, and import of your data into CASEpeer.
Call 1-888-605-7337 to speak with our experienced data implementation team today.
Easy setup so you can get to work.
INTUITIVE & EFFICIENT
Start working at your full potential quickly. Over 90% of users report CASEpeer is easy to learn.
ONBOARDING & TRAINING
In addition to being intuitive, our experienced client managers provide excellent training.
NO LONG-TERM CONTRACT
Our users are happy. We have no long-term contracts, and a 30-day money back guarantee.
HIGHLY RATED SUPPORT
Contact our exceptional support team by phone, chat, and email - or sign up for our webinars.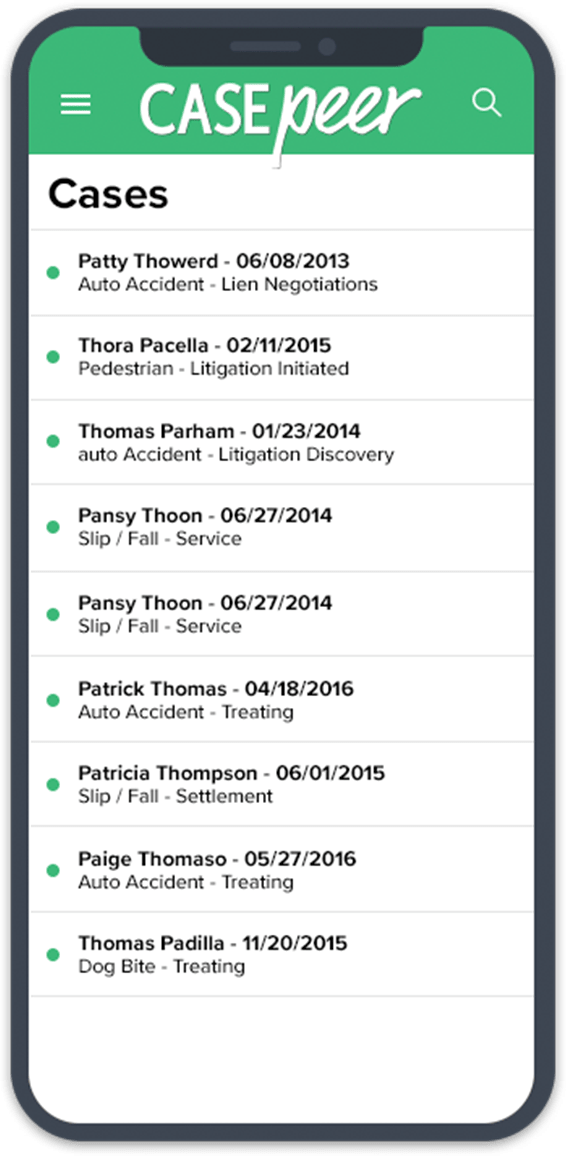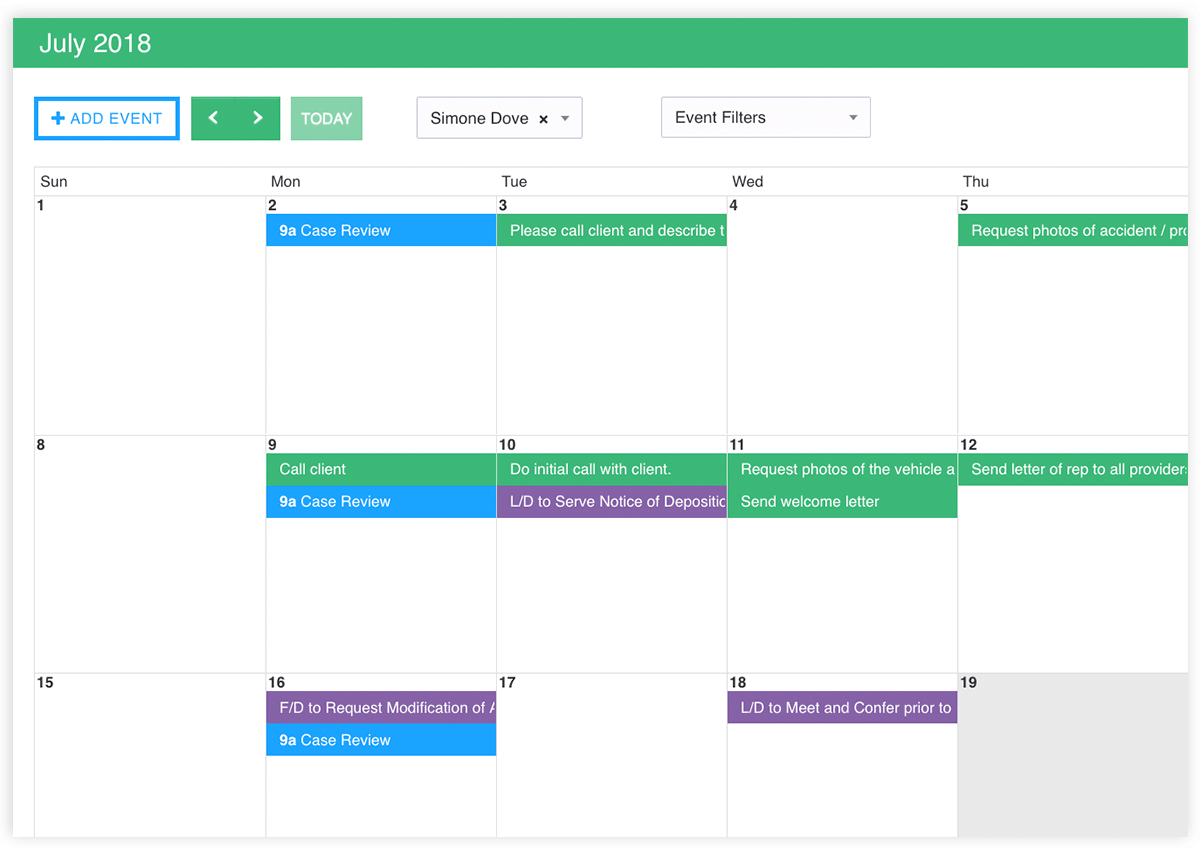 Supercharge your law firm today. We're here to help.