TESTIMONIALS
CASEpeer Customer Success Stories
Learn how personal injury firms of all sizes rely on CASEpeer's personal injury practice management software to run efficient, optimized operations.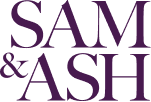 ASH WATKINS, SAM & ASH, LLP
"CASEpeer is something that you can't afford not to have." That's what Ash Watkins, co-founder of Sam & Ash, LLP and one of the American Academy of Attorneys' Top 40 under 40, believes about CASEpeer's legal practice management solution."

OSCAR GARZA, OSCAR A. GARZA LAW
"It's user-friendly and doesn't require too much inside knowledge. " That's what Oscar Garza, founder and attorney at the Law firm of Oscar A. Garza, thinks of CASEpeer. He has been practicing personal injury law in Texas for nearly 20 years.
Testimonials
Words from our clients
It is difficult to compliment the software without complimenting the company. I have never experienced better customer service and client attentiveness.
The other legal case management solutions just weren't visually attractive or intuitive. Out of the box, CASEpeer is like an iPhone. You just pick it up and figure it out without any instructions. With the other products, you had to create your own developments and add-ons to get what you needed.
CASEpeer is the best product I could find after looking into almost every cloud-based case management software. The program allows for easy case management from beginning to end.
It's user-friendly and doesn't require too much inside knowledge; I like the simplicity and consistency of CASEpeer. I would definitely recommend it, and it's helped us grow.
Supercharge your personal injury firm
SIMPLIFY PERSONAL INJURY PRACTICE MANAGEMENT
Supercharge your personal injury firm