Big Firms
5 Ways to Automate Your Personal Injury Firm
Automating workflows and tasks at your law firm can directly impact your bottom line. Here are five ways to get started, and the benefits of automation....
---
There comes a time for every business to wonder what they can do to become more profitable.
Law school doesn't prepare attorneys for running a successful business, and many figure it out along the way with the help of partners and staff.
If your law firm is looking to increase productivity and profits this year, automating your firm's key operations and tasks can help.
Why Automate your Law Firm?
Process automation uses technology to automate repetitive tasks, thus increasing the speed of your operations and the accuracy of your data.
In the big-picture, automation saves your law firm time and money, so you and your staff can get back to what you do best.
Increase your Billable Hours. Because non-billable hours are unavoidable at any law firm, automation can lower this significantly and increase the number of billable hours for your clients.
Reduce Errors. Data entry, repetitive tasks, and communication can be removed with the right automation.
Enhance Visibility. Setting up automatic notifications, emails, and updates can streamline your communication processes and remove unnecessary back-and-forth between staff.
Amplified Impact. If you're a solo practitioner or a smaller law firm, automation can help level the playing field and keep you competitive without investing in too many resources.

Decreased

Costs. Automation can help you keep a smaller team and, in turn, use less office space.
Now that we've covered a few benefits of law office automation let's get into the tactical use cases when bringing automation to your law firm.
Five Ways to Automate your Law Firm
Here's how you can automate your law firm with your digital tools and practice management platform.
1. Document Generation
One of the most popular forms of process automation is document generation. Document generation lets you pull information from a client's case into a document template, like a letter of representation, and automatically populate the template with the correct information.
For example, a document generation tool could pull the defense adjuster's name, your client's date of loss, and your client's policy number and automatically fill them into a document with just the click of a button.
2. Automatic Reporting
Many law firms use software to organize their case information. The most useful software programs analyze that information into actionable reports, enabling law firms to make better decisions.
Powerful case management software can help you determine whether more clients found you from a radio ad or through a Google search. With that information, you can double down on marketing efforts you know are working and ignore ones that aren't.
3. Automatic Workflows
Every law firm has its own way of doing things. Is your process written down into easily digestible steps? Do new hires know what they're supposed to do during every stage of the case?
With automatic workflows, law firms can automate the process of moving through each case. After each step is completed and the case moves forward, you can assign tasks that need to get done at every step of the process.
Tasks will show up automatically at the appropriate times. For example, during intake, you can set reminders to get the retainer agreement signed, send out a letter of representation to the defense adjuster, and gather insurance information from the client.
With solid workflows, you can ensure that nothing will slip through the cracks.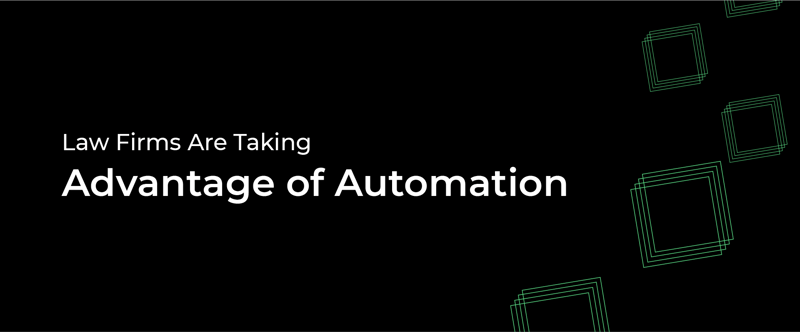 4. Search Instantly
Searching through piles of paper can be tedious. Imagine if you could find the right client instantly.
If your firm uses case management software, chances are it has a search feature. Software like CASEpeer allows you to search by client name, policy number, date of birth, and more.
Reducing time searching for documents reduces time spent on the phone, which frees up you and your staff to work on other important tasks. Clients will also appreciate your ability to answer their questions quickly. Every time a client calls, it will be like you were reviewing their file.
5. Automatic Emails
Many modern personal injury firms communicate with their clients via email. Some case management solutions, like CASEpeer, allow you to automatically send emails to a client as you move through the stages of their case.
You know you're hard at work on your client's case, but they may not. Law firms using automated email campaigns can update clients automatically via email when changes are made to their case. You can also create a schedule of emails that check in with clients during their cases.
If your case management software integrates with Mailchimp, you can automatically add clients to different email campaign lists when their case status changes. For example, if you transition a client from "Demand Writing" to "Demanded," you can add your client to a My Case is Demanded email list. This campaign may include one or more emails educating the client on what this stage of the case will mean for them.
Automation Directly Impacts your Law Firm's Bottom Line
The combination of all these automation processes can save your firm countless hours per week.
The best way to get started with automating your firm? Investing in case management software. Use this guide to help you choose the right system for your firm.
About CASEpeer
CASEpeer is the leading cloud-based case management solution built for Personal Injury attorneys and their firms. With a turnkey solution tailored for the unique needs of Personal Injury law and backed by industry-leading support, your firm can onboard and hit the ground running that day.
Gain visibility across your entire firm's operations, from case management and calendaring to employee performance, pipelines, and profitability. Built around the feedback of successful PI law firms nation-wide, CASEpeer provides everything your PI firm needs to succeed.
To learn more about CASEpeer, book a demo.